Simple Guide: How to increase sales with your branchbob Online Store through Facebook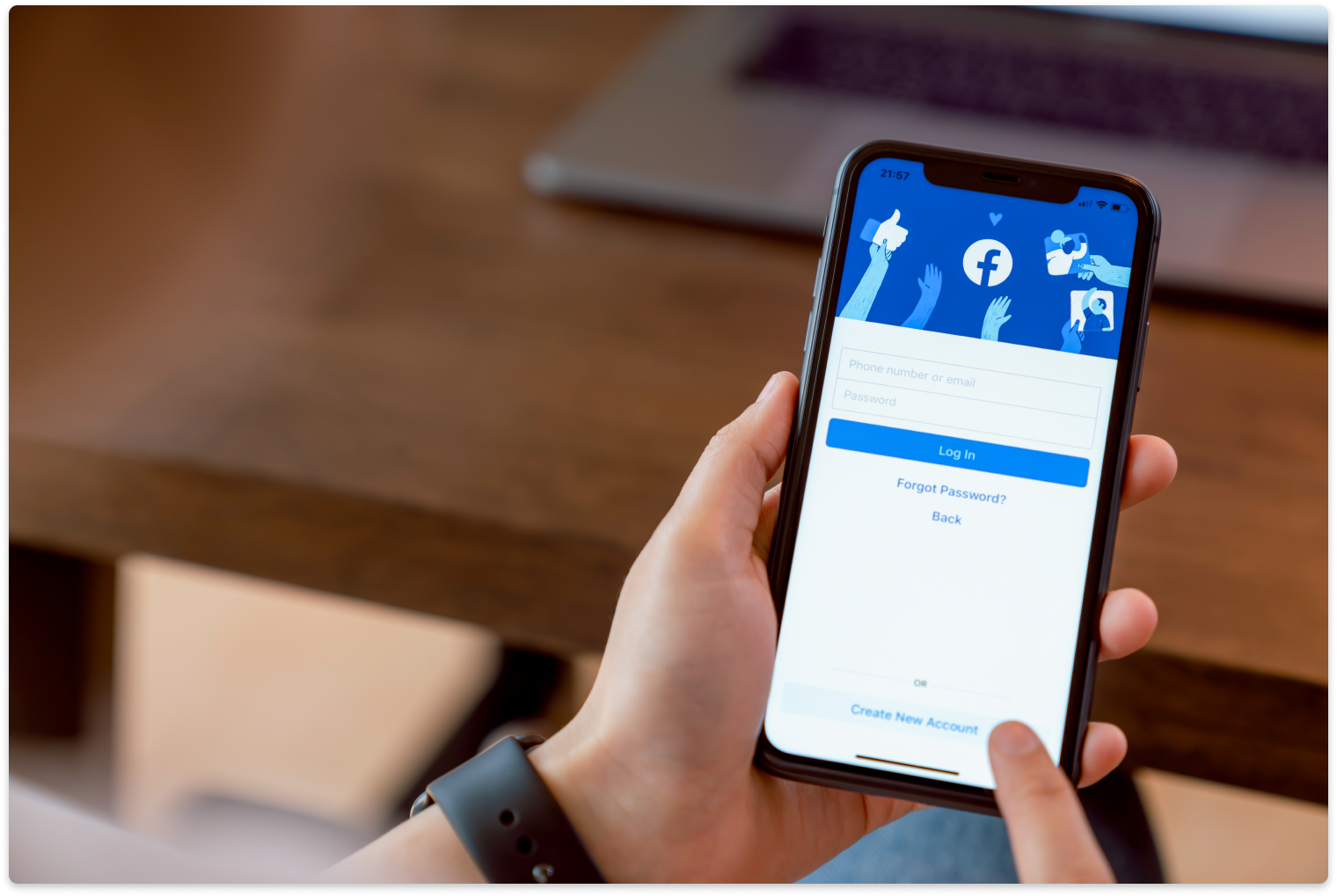 Facebook is the largest and most popular social media platform. It offers you the opportunity to directly address your customers and draw their attention to you. You can introduce your products, company and store to them.
With almost 3 billion users worldwide, there is a huge amount of content being created on Facebook, so the question is: how do I stand out from this flood of content and reach my target audience? This guide will help you reach your customers on Facebook and encourage them to buy your products with Facebook posts.
Create a Facebook page
In this chapter you will learn how to get started with Facebook.
Create a Facebook account
If you don't already have a Facebook account for your store, this is the first step. First, you create your own personal Facebook profile. You can use this to create a page for your store.
Create a Facebook page
Since this is about your store, we will focus on your store page. To create this page you need to add a name, a category and optionally (but highly recommended) a description. The name of your store should also be the name of your Facebook page, so there is no confusion for your customers.
After you have created the page, you can add a profile picture and a title picture. The logo of your store is particularly suitable for the profile picture. The cover picture should also show references to your store or products. For images and posts in general, keep the quality (resolution) of the images as high as possible. Pixelated images look dubious to your customers and target group.
These are the basic settings for creating a page on Facebook. From here on you can fine-tune your page and set it up little by little.
First, you should start by setting your username for the page, which will make it easier to find your page in search. This is the same as the name of your page. Then you can add more information about your store. You can link to your store page, add the location of your store and add contact information in the form of phone and email.
After you have set up your page, you can invite your first friends and make them aware of your page.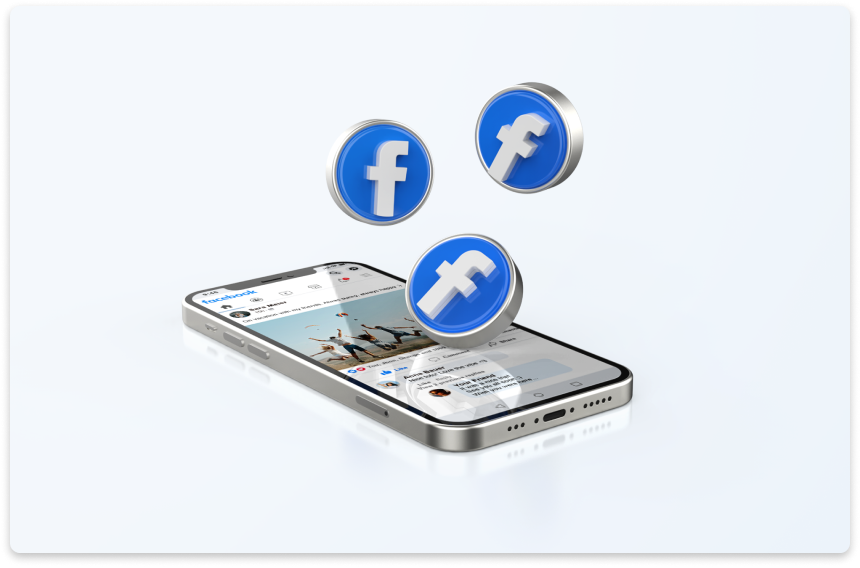 Strategy for your posts
You have created your Facebook page and it is now ready to be filled with content. You should follow the tips below to launch a successful page.
Planning
In the fast-paced world of social media, planning your posts is essential. This will give you an overview of your regular posts and enable you to create quality content. Basically, you should publish as many posts as possible. But the quality of your posts is the most important, with a good plan for your posts you can ensure a high quality for many posts.
Such a plan should include the following points:
• Image for the post
• Text content of your post
• Date, day of the week and time for the post
• What hashtags you want to use
• Link for your store or product
You need to prepare these points for each post. Think about a system that covers these points. To get used to it, you can start with fewer posts. With time, you will gain experience in using Facebook and you will get better at creating your posts.
Attention: the quality of your products is always in the foreground.
Content of your Facebook page
On Facebook you can share different types of content. The classic post consists of an image with a text and hashtags. In addition to images, you can share text, videos, blog links, GIFs and other rich media formats.
No matter which format you choose, you must add a description for the post in text form. These texts must summarise the content of your post in a short and understandable way. Try to summarise your texts and only convey the important information. The social media user is put off by long texts. Use emojis in your descriptions, these have become standard and embellish a text.
A combination of quality images and well-written text makes a good post. We recommend using original content. This means that you create your own images. Pay attention to the legal regulations. You do not own the rights to an image that you find on Google and are therefore not allowed to use it. Therefore, you should create your own pictures and videos, if possible. Make sure that your material is of the right quality. Creating quality material takes time, so you should make a plan in advance.
If you make your posts interesting for your customers, they will like and comment on them. Interacting with your posts will help Facebook see your post as interesting and share it with more users. But be careful: don't overdo it with "clickbait" to attract users to your posts. Try to title your posts with exciting headlines, but don't overdo it. To attract users to Facebook, you need to create value for them. This can be information about your products or your industry, or sharing content that is interesting to your target audience. Try to find a good mix of informative and promotional content for your Facebook page.
To best target your audience, you need to find out when they are active on Facebook. If you share a post and none of your followers are active on Facebook, the interaction and impression of your post will be lower. Practical tip: try out different times and compare how these posts are perceived.
Facebook offers you a great opportunity to convince your users to buy your products. You can integrate a so-called CTA for this purpose. CTA stands for Call-to-Action and describes a call to action. An example of this is: "Add to shopping cart". These actions are intended by you as a store operator and must be placed on Facebook. Be careful that your Facebook page does not become a pure advertising platform. Your followers don't just want to be bombarded with advertising. They want to benefit from the added value your posts provide.
Hashtags on Facebook
In the previous chapter I mentioned that every post is hashtagged. Hashtags are the combination of the "#" symbol and a keyword. A hashtag can look like this: #onlinestore. When you hashtag a post, it is marked as relevant to that keyword. If people search for the keyword, they can find your post and your page. Use appropriate hashtags for your posts to reach an audience that is interested in your posts, even if that hashtag doesn't have the widest reach. Also, make sure to use different hashtags and not always the same ones for your posts. There are many tools on the internet to help you find hashtags, one of which you can find here.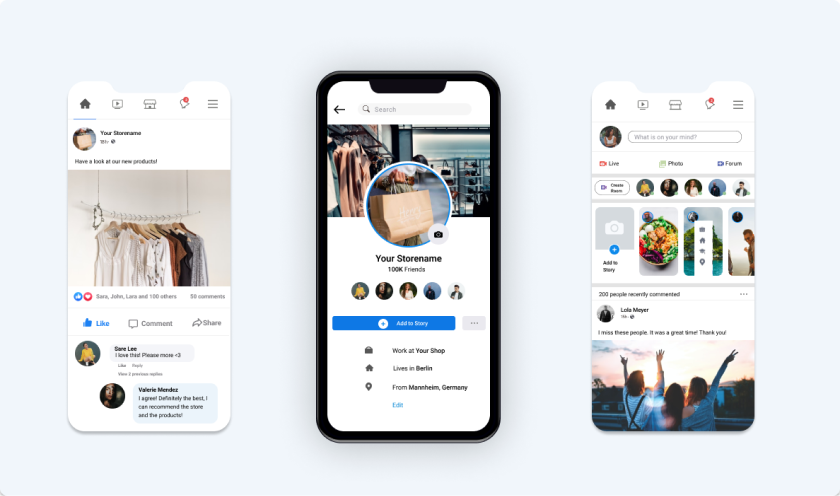 Conclusion
In conclusion, I would like to summarise the most important points: Create a Facebook page that is similar to your store to appeal to your customers and target audience. When creating your page, make sure that your store is accurate and reputable.
Make a plan for your posts, documenting the content, timing and other factors for your posts. A plan will help you with your Facebook marketing strategy.
Pay attention to the quality and added value of your posts. The quality of your images and texts is always in the foreground. In addition, your posts should create added value for your followers and not just consist of advertising.
Use diverse and relevant hashtags for your posts to reach more users on Facebook.
Finally, we encourage you to just get started. From possible mistakes you will learn important things for the future. We wish you much success with your store and your Facebook page.