Mom-and-Pop Shops Are Moving Online During the Pandemic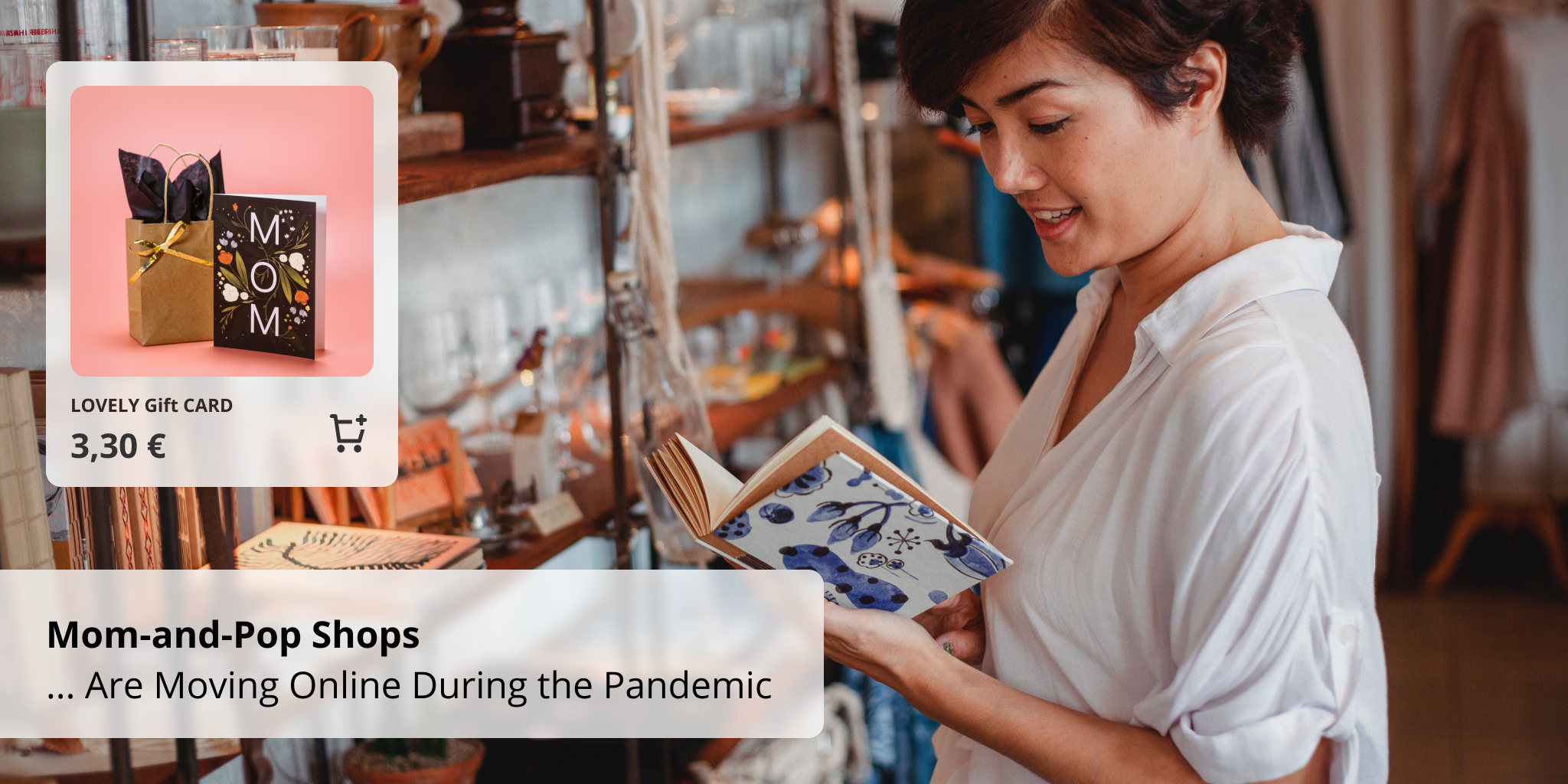 COVID-19 was a beast that demanded sacrifice. With lockdowns lasting as long as six months, businesses were forced to close, leading to 97,966 businesses permanently shutting their doors. Much like how the virus didn't discriminate who it infected, large and small companies alike were hit badly during the pandemic. In contrast, some of the larger corporations had their swansong year. But, generally speaking, it was droves and droves mom-and-pop shops that had to say goodbye to their dreams for now.
Small Businesses Struggle to Recover
Often, small mom-and-pop shops run by local families are the backbones of communities. But these organizations had a hard time keeping up with larger online corporations during the pandemic. After all, the virus discouraged people from leaving their homes, meaning that small brick-and-mortar stores had few ways to attract customers.
eCommerce, on the other hand, saw a massive increase in demand. As a result, Amazon flourished as one of the most reliable online platforms for offering fast shipping across a wide range of items. In other words, one of the richest of the rich, Amazon Founder and CEO Jeff Bezos, grew only more prosperous.
Consequently, COVID-19 exposed just how vulnerable local SMEs are against eCommerce competitors. Even as lockdowns ease and the world returns to normal, online shopping is a firmly established trend, leaving mom-and-pop shops with only one way to survive: Digitize, digitize, digitize.
Moving Mom-and-Pop Shops Online
If you can't beat them, join them! At first, this logic might feel like a sell-out, even a betrayal of the independence and values that Mom-and-Pop shops encompass. But, you can move online on your own terms.
branchbob and other similar eCommerce platforms provide sellers with an opportunity to create their own online store. They enjoy complete ownership over their digital storefront and, unlike Amazon, keep 100% of their profits. Just instead of the rent for your brick-and-mortar store, branchbob is free of charge without monthly fees.
Platforms like branchbob's visual ecommerce builder, make it easy to link: https://www.branchbob.com text: create a online store target: _blank) without coding skills. Needless to say, this presents a feasible way for beloved mom-and-pop shops to move online and keep control of their operations. ECommerce grew by 46% in 2020 alone, making it one of the greatest opportunities for business owners worldwide.
It's a Battle Worth Fighting
Even as SMEs move online, there are plenty of challenges awaiting them. Every year, thousands of mom-and-pop shops fold because they can't compete with the likes of Amazon and Walmart.
But despite that, small businesses remain integral for local communities and their economies. They create 1.5 million jobs each year and account for 64% of new jobs created in the US. In addition, these family-run businesses add much-needed character to communities and often serve the needs of the elderly.
In short, mom-and-pop shops are worth holding onto, and with independent eCommerce platforms, there's hope that they'll succeed. But, in the meantime, we can help beloved small businesses survive by shopping locally and visiting more independent websites- rather than browsing Amazon as our first port of call.