The Ultimate Guide to Grow Your e-Commerce Business with Instagram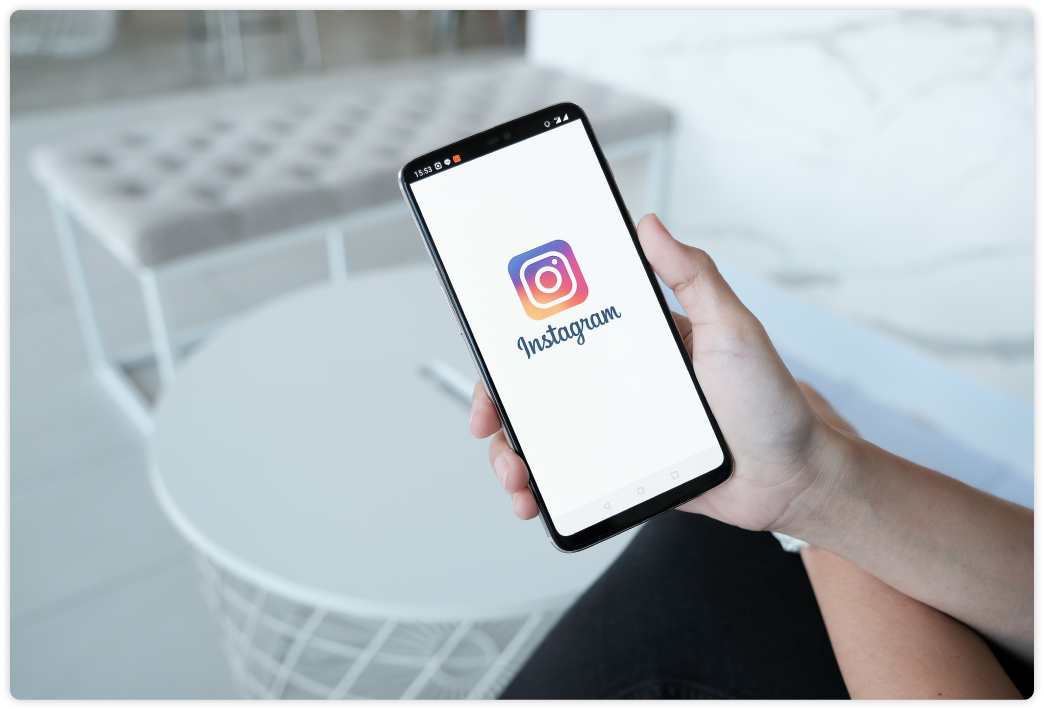 Social media like Instagram are free or low-cost options to reach a wide range of customers. But what do you as a retailer have to pay attention to in order to convince your customers in the best possible way? This blog is about exactly that question.
Get started with Instagram
Account name
After creating your store, you can take care of your individual Instagram account. Create a new account specifically for your store. The name must be chosen carefully. It can include your store name, but it can also describe your core business in order to strengthen your brand awareness right from the start.
A store that sells electrical goods can name its Instagram profile "Electrical Goods by Nick". This lets customers know what products they can expect. If the account is called "Elektroverse", the questions about the products remain open.
Your customers play an extremely important role in your Instagram name. Use their wording for products you sell so they can find them.
Instagram bio
After you have your Instagram name set, you need to deal with your bio. The Instagram bio is visible on your profile and is primarily an opportunity to convince your customers to buy your products. Here in the bio, you can first repeat your store name. Then it is advisable to list your USPs. This way your customers know what they can expect from the store. For example, "Express delivery throughout Germany".
Your Instagram profile should reflect your business. Therefore, adapt the bio to your products and services. If available, you can also use your slogan here.
The most important element in your bio is the link to your online store. This is the only place where you can embed permanent links on Instagram. Use your store link here to direct customers to your store.
The bio should not be seen as set in stone. Adapt the content of your bio regularly to trends or promotions around your products and services. For example, in summer you can highlight a summer discount promotion.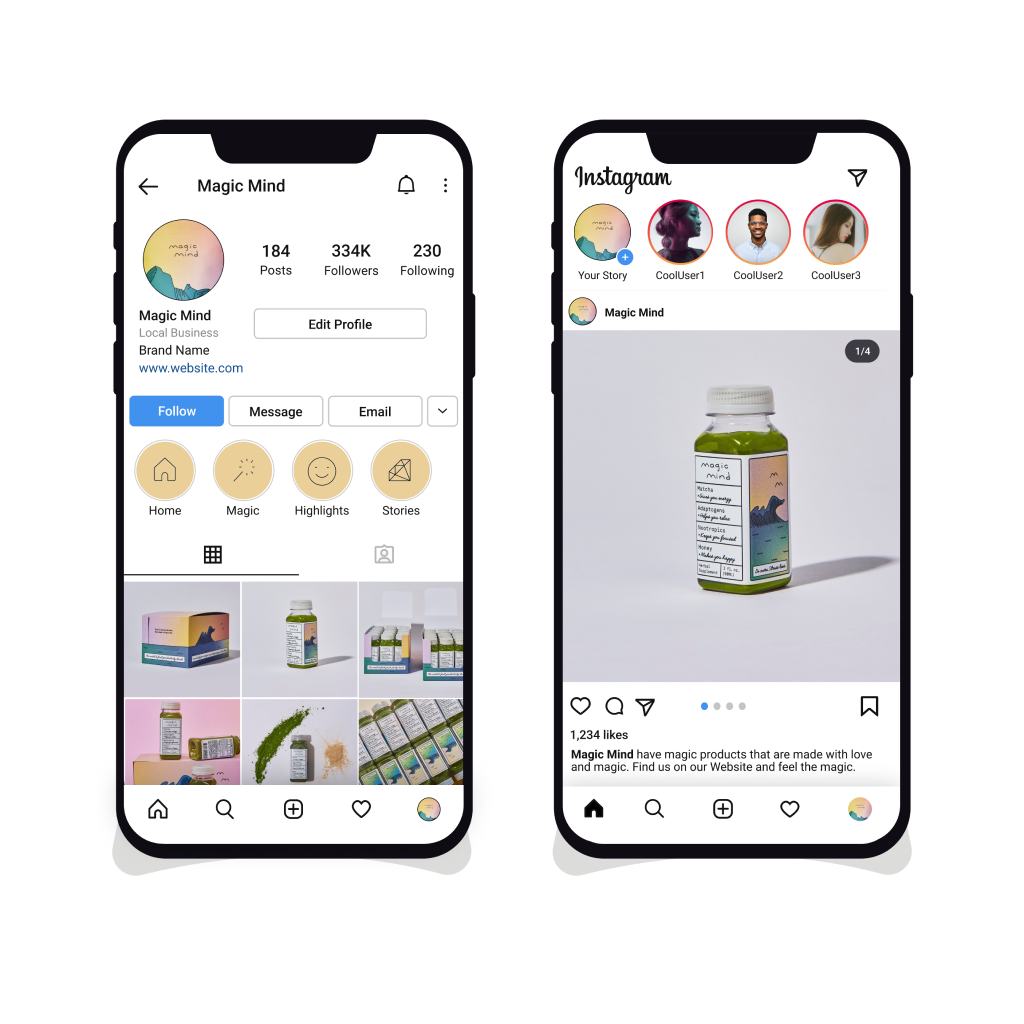 Content strategy
Planning
Once you have set up your account, the next step is to fill it with content. You should not post just any pictures, but think about a content strategy. At the very least, such a strategy needs to plan the time, date/day of the week and content. In the social media world, consistency is the key to success. Post regularly over a long period of time to help your account grow.
On a higher level, you should also consider how you want your profile to look to customers. Instagram profiles always have three rows. You can upload similar content every three posts to create a consistent profile for your customers. Please note that a lot of time needs to be spent planning and creating content to achieve high quality results. By scheduling time and date, Instagram posts can be automated. This allows for a faster and more convenient workflow.
Content of your Instagram account
The actual content depends on your store, customers and products. Your product should always be the focus of your content. For example, you can stage product images and their application. Content can also be entertaining or informative. This depends on your target group, which content they respond well to.
Next, you should consider when you post. Most users are active on Instagram between 11am-1pm or 7pm in the evening. Use this time to post. Then you will reach the largest possible target group.
In addition to classic Instagram posts, you can also create content in the form of reels and stories. Reels are longer videos and are suitable for application videos, product presentations, customer experiences and so on. Stories are videos or images that are available to your followers for 24 hours. Here you can present short-term discount promotions, behind-the-scenes of your production/products or you as the person behind the store.
Your posts and reels must be captioned before they are posted. This can be understood as a kind of description of the post. Here you can formulate information and call-to-actions for your customers. A call to action is a request to perform an action. Example: "Order our product XY now". Shorter is better. Social media is a fast-paced environment. Long captions and texts are usually skipped. Therefore, keep it as short as possible. If you want to tell a longer story in your caption, make sure it is legible. Pay attention to paragraphs, spelling and grammar. Your readable and error-free text reflects seriousness. After all, you want to appear serious to your customers.
In stories, you can also post polls, links and more. These tools allow you to interact with your followers. This is engaging from the customer's point of view and provides you with valuable feedback. Polls can be answered with a small text or slider. You can also ask multiple choice questions to your community.
You can also use your Story to promote your posts. In your Stories, you can display and link to your posts. This way, you actively attract your customers to your content and your Instagram page. After all, your customers don't just follow you and wait for your content. They usually have hundreds of accounts they follow. Your goal is to stand out from this sea of content with good and valuable content.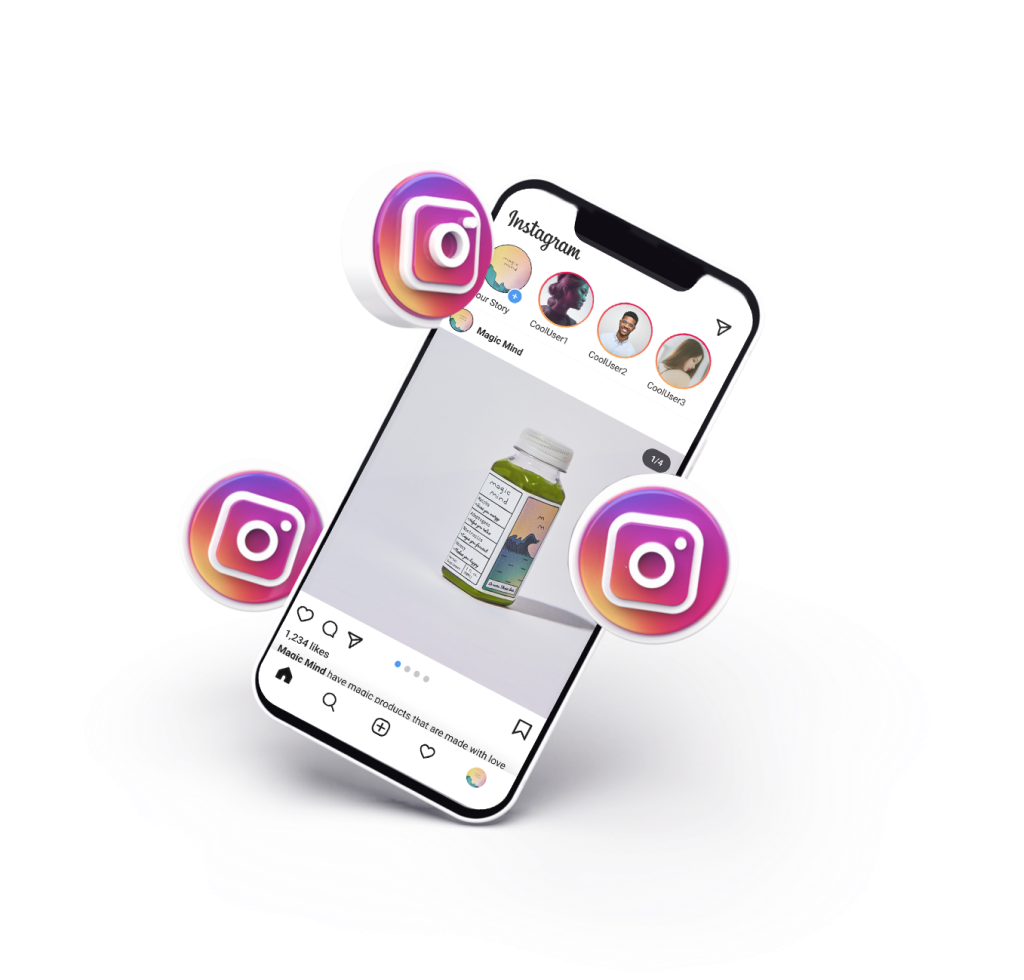 Caption and hashtags
The caption also lists the famous hashtags. Hashtags mark your content as relevant to this hashtag. If other Instagram users search for this hashtag or are interested in it, your content can be suggested to them. Make sure you use different hashtags and that you follow the Instagram guidelines with your hashtag. You can also use hashtags in Stories, which, like reels and posts, help with reach. But there is no caption here. The hashtags must therefore be placed "on" your story. There is a great danger that your story will be visually destroyed. Place hashtags in such a way that they do not interfere with the content of your story.
Other ways to generate reach
Interaction and communication with your followers
If you build up a community in the course of your posts, it is important to maintain it. Interact with your followers through comments, direct messages and likes. Use the comments to collect valuable feedback on your products and posts. Also, answer the questions in the comments. Interacting with your community builds their trust in you. This trust can support the purchase decision in your store.
Direct messages are private conversations between you and your customers. Comments, on the other hand, are public. Pay attention to the incoming messages and don't keep your customers waiting with their questions about your products or your store.
After all, your followers will like your posts if they like them. That should be your goal. Produce valuable content for your community. Likes can be a tool to measure the response of your community. Above-average likes mean that the post was well received and reached (relatively) many people. If your likes are dropping, look for possible causes.
Social media does not only work in one direction. If your community is convinced of your products. They can show this in their stories. A link to you helps you to build up your reach. You can also repost this story. This motivates your customers to promote you, as they also benefit from a repost. This is to be enjoyed in moderation. A crammed story with endless reposts is not interesting for your followers to see. They will skip your story and no longer perceive it as an added value.
Sponsored posts and influencer advertising
Instagram offers users the opportunity to show content to other users for a fee. Such sponsored posts can lead to more followers on Instagram in the medium term.
In addition, cooperation with content creators is possible. They have a reach and can advertise your products and page on their platform. This also involves costs, which is why we recommend exhausting the free functions and features first.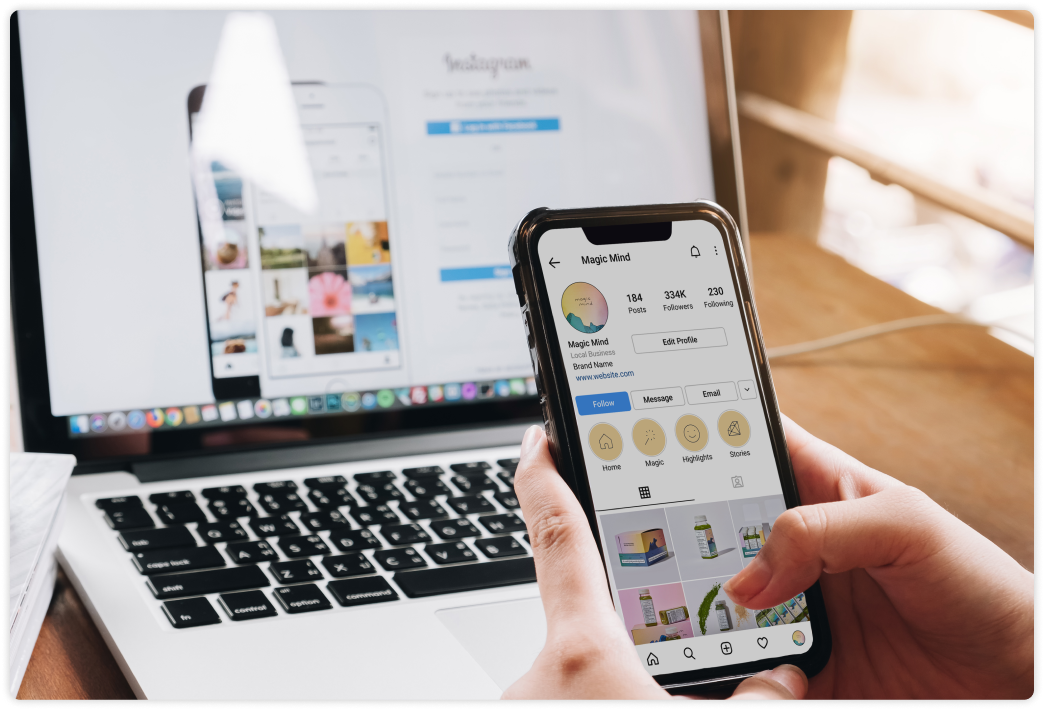 Conclusion
Let's summarize the most important points once again. Plan the day, time and content of your posts. Take enough time to plan and create your posts to achieve good results. Use content that is relevant to your customers and include relevant hashtags in the captions of your posts.
Respond to feedback from your followers. Reply to comments and DMs. Also interact with your community on your story to gather feedback.
Stand out from your competition with good content and convince your customers to buy from you.
Create your store now
We wish you much success with your Instagram channel.