How Social Media can increase your sales - Part 3: Pinterest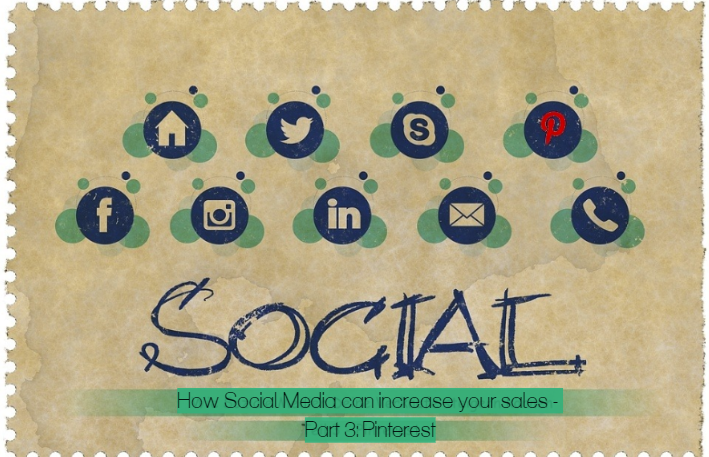 Social media has to wait until after work, because all of this is a pastime that belongs in your free time? Not at all! On Facebook, Instagram and Co. potential customers and ambassadors of your brand are waiting for you. But most importantly: There is the possibility to increase your sales almost for free. You can find out everything about the different platforms and their potential in our series "How social media can increase your sales". Today's introduction: Pinterest.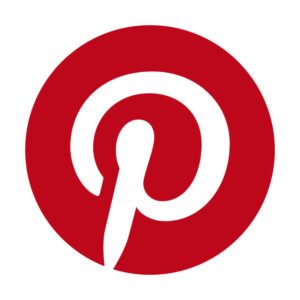 Name: Pinterest Age: 10 years old Favorite content: Images, images, images



1. What makes Pinterest so special?
Because Pinterest is still behind Facebook, Twitter and Co in terms of user numbers, this platform is often underestimated by companies. But Pinterest is one of the few social media platforms that is mainly used as a search engine, where users don't just randomly scroll through their feed, but actively search for something. With captions and reps you can then influence where your images rank, i.e. how easily they can be found. Especially seasonal and trend products go viral faster than anywhere else. Just like on Facebook, the option of a corporate account is offered here, which brings some specialization advantages with it. However, the most important thing is to design your pinboards as orderly and attractive as possible to make a good first impression on Pinterest users who are looking for your company profile. Why should Pinterest be used by online store operators in any case? Because about 93% of all users use Pinterest to get inspiration for their purchase planning. Clickable images allow you to quickly and easily direct people to your store who are interested in your products. The only shortcoming of Pinterest is that it is not very dialogue-oriented; communication with customers is only possible in an indirect way by following and repinning, as there is no chat option.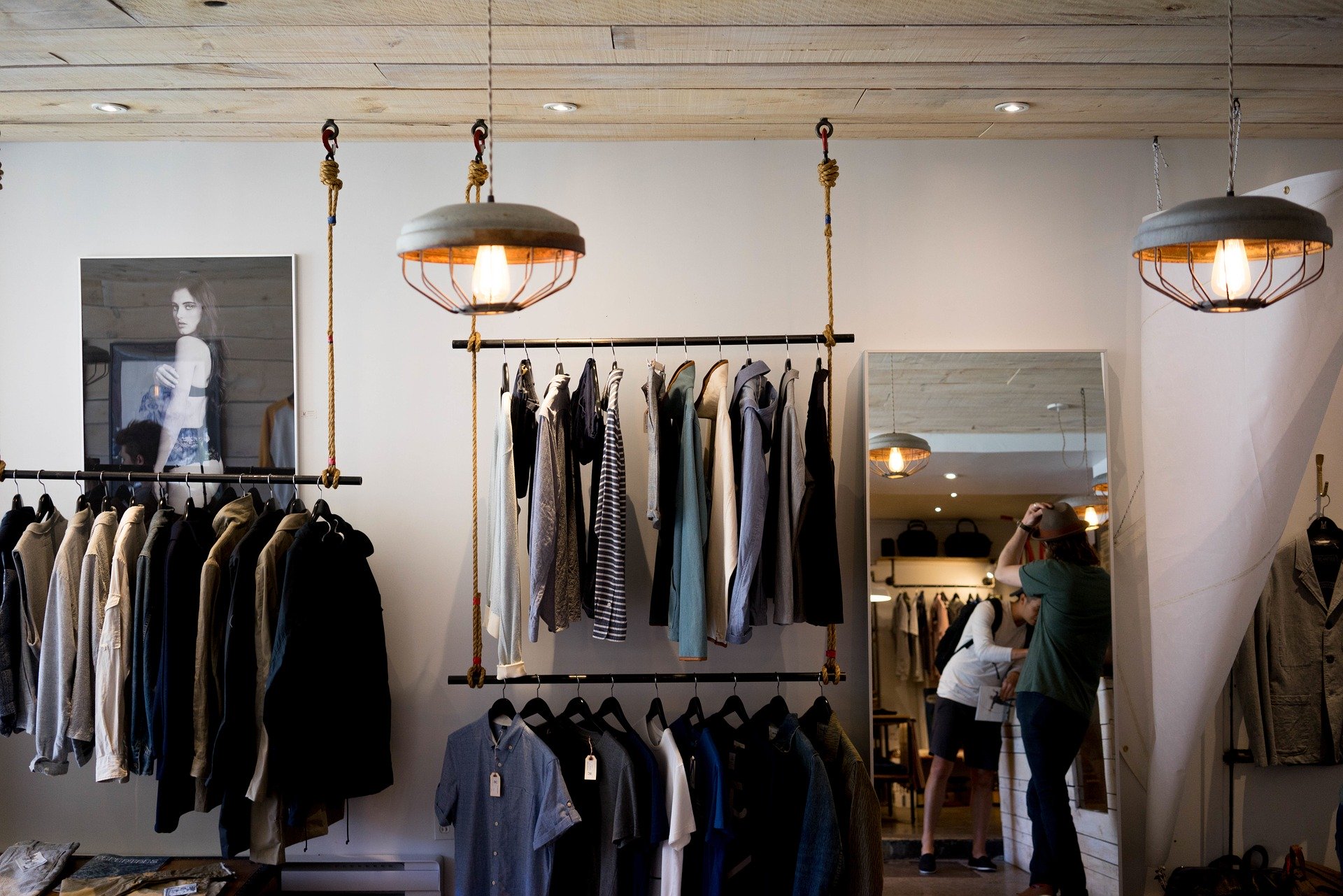 2. Who do I reach at Pinterest?
Pinterest has the reputation of being popular only in the USA and being used mainly by women. This has long been outdated, as Pinterest is becoming increasingly well known in Germany (e.g.) as well, and every third new registration now comes from a man. So the Pinterest community is growing and becoming more and more heterogeneous, making a Pinterest company account definitely worthwhile.However, if the target group tends to be women who belong to the younger generation, the remaining surplus of these representatives on Pinterest can of course be exploited.
3. How do I expand my follower community?
The most important thing on Pinterest is to be found and to reach as many reps as possible, that is, to land on as many pinboards as possible, thus increasing your visibility. It is absolutely necessary to post regularly and keep the quality of your pictures as high as possible. If you also follow known Pinterest users and repin their images, it is possible that they will do the same and your image will reach thousands of like-minded people. Otherwise, be patient, because it has been found that a pin on Pinterest only reaches half of all its views after three and a half months. This is a clear difference to Instagram, where a post that is not successful in the beginning will not be successful later.
4. How do I invest in Pinterest and what does it cost me?
Since Pinterest is hardly personal and it is much less important how old the user is or what his name is, it is also less important from whom a pin comes. Influencer marketing is therefore not very common on Pinterest, as basically anyone can create a successful pin by image quality, text and current relevance.
A better way to invest money in Pinterest are advertising pins. These are regular pins that are highlighted for money and therefore reach more people. Similar to Instagram and Facebook Ads, after logging in to https://ads.pinterest.com/ you have to decide on a target group specification that includes demographic data and interests. Then you can choose between two different types of advertising. Another good thing about Pinterest Ads is that the sponsored pins hardly stand out from the normal posts and therefore the advertisement is hardly perceived as such.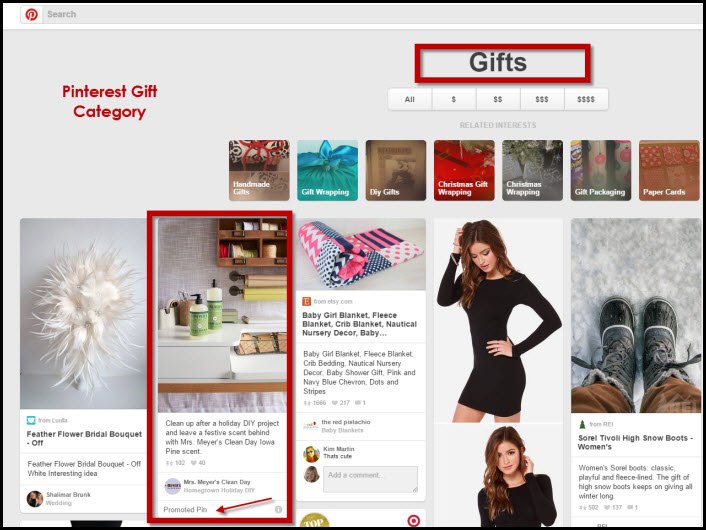 1.Aattention-grabbing pins
Here it is only a matter of making more people aware of your company. That means you pay per 1000 views.
2. Interaction-generating pins
This type of advertising pays for repins and clicks, which are active signs of interest and traffic for your shop. Therefore you pay here also per interaction.
Cost point: cannot be formulated as a lump sum, since you can determine the maximum offer you want to pay per 1000 views or interactions yourself, but then only pay as much as the next lowest bidder
Conclusion
Pinterest is still an underestimated platform, and it makes a positive impression on the younger generation in particular when a store operates its own Pinterest page. Moreover, three out of four pins on Pinterest are posted by companies, which already makes it clear what kind of e-commerce opportunity is hidden behind this platform. In addition, the certainty that pins do not lose their reputation as quickly as posts on other channels over the years makes designing pin boards a beautiful and important task that every online store operator should take to heart.


Lisa Weber