6 Home Based Business Ideas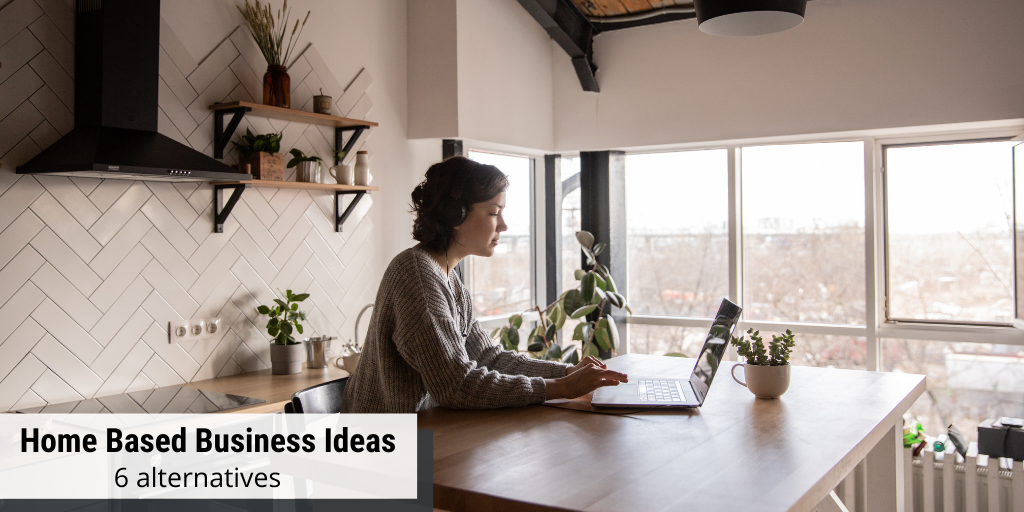 In times like these, working from home is nothing surprising. Attitudes towards work have changed a lot over the past few years. Where the 9 to 5 routine used to be the norm, more and more employees want more flexible working hours. A good work-life balance has now become more important than money, which is why more and more people are starting to set up a business from their homes.
This development is not surprising, after all, digital technologies offer the perfect conditions! Nevertheless, preparations still have to be made. Learn about different methods in our previous blog post about 5 tips on how to build a successful business.
But every successful business needs a good idea in advance. branchbob is now showing you 6 home based business ideas. As always, we hope you enjoy reading and we are pretty sure that you will like our approaches.
1. Buy products in large quantities and sell them online
One of the best known methods is to buy products in bulk at favorable conditions. This classic business method allows you to sell the products individually to the customer at a profit. This method is especially useful if you have a garage, a basement or empty rooms where you can store all the products. You will find a possibility to avoid the storage under point 5.
Here you also have the possibility to use different distribution channels: You can offer different shipping options like mail dispatch or pickup and thus create more flexibility for your customers. Another possibility is to have a "showroom" for your products. Potential customers can view your products, pay for them on site and take them home.
Be aware, however, that your products will have a certain demand. Some of the best selling products on the internet are fashion items, technological products such as cell phone accessories, music and books.
2. Offer niche products online
Niche products are another idea for your home business. But it is important to know what people are looking for: the so-called "Needs". Ask yourself what people might look after and think about fulfilling their needs. You will also find some ideas about niche products in our blog post about 10 niche products that could become your bestseller.
Think off products from abroad, who are not popular in your area yet. If you see a certain potential, give it a try! A vacation in a distant country not only guarantees relaxation but can also become a valuable source of creativity. So keep your eyes and ears open for new trends, peculiarities and curiosities that could ignite a new market in your home country.
A real niche can make your business successful, especially since the competition will be low.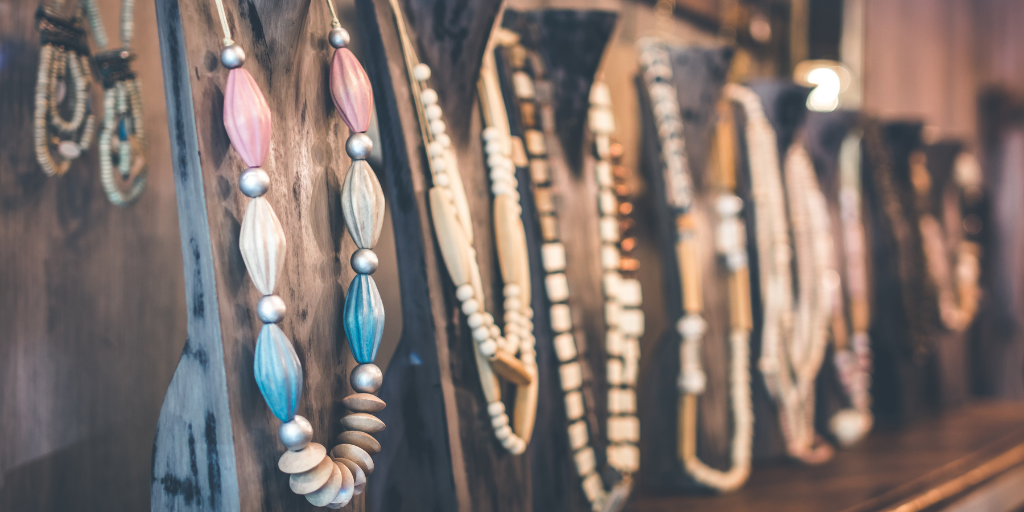 3. Sell self made products
Is there something better than making money with your hobby? The advantages are obvious, the expenses are low and you are already an expert in this area. All you need is time and passion - but you have probably invested these resources for a long time without making a profit.
You love to do handicrafts, sewing, painting or knitting and your storage space fills up? Find out if your products are appreciated by a wide audience. Everyone has started out small. Make your dream come true today and turn your passion into an additional income. The ideal platform is a free and easy to use online store.
Homemade is trendy, the community is huge and the customers are always looking for something individual. You can find inspiration on Instagram, just search for #diy.
4. Sell Second-Hand products
People are slowly beginning to question their lifestyle. Fortunately, this includes the mass throwing away off clothes. In addition to the possibility of donating old clothes, a new market has been established in the last decade that specializes in older clothes. Vintage products are now enjoying great popularity. Daddy's old denim jacket or mummy's hats are by no means out.
A well stocked assortment of hip vintage clothes can quickly boost your business. Again, the expenses are low: Besides your own environment, you can look around at flea markets, newspaper ads or eBay classifieds. A good overview can be given by using your favorite search engine and adding "near me".
Here, too, it is worth making its product range accessible to a wider audience. In combination with online marketing and a presence on social media like Instagram, an own online store for your second-hand products could be a great start for your home business.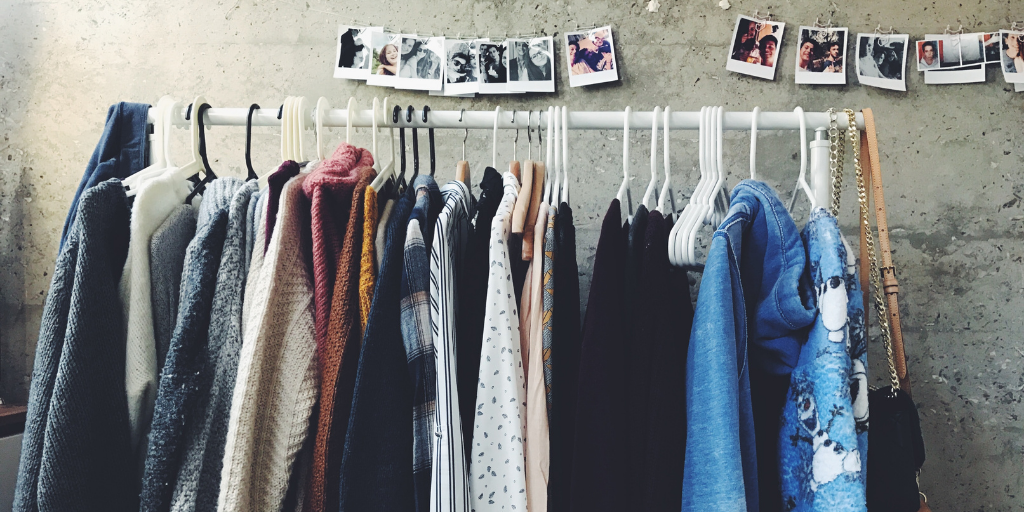 5. Dropshipping
Dropshipping is the promised alternative to having your own warehouse under point 1. Dropshipping has helped many people in the last years to start their own business from home. Especially for newcomers to the online store business, Dropshipping offers many possibilities.
But what is Dropshipping actually? The principle is based on that of wholesale and offers a unique solution to avoid own storage capacity. In the end it is nothing else than selling products that you don't buy, store and ship yourself, but leave all that to a dropshipping provider. So you offer products online that you only order, when your customers place an order. These products are then ordered at wholesale prices from a dropshipping provider. The difference between the purchase price and the price you offer is your profit.
Popular suppliers for Dropshipping are Bigbuy or AliExpress. With the help of these providers, you can easily run an online store from home. More information, tips & tricks and do's & don'ts can be found in this blog post.
6. Offer your services online
Offering your services online can also be a business idea from home. However, you need certain skills for this with which you can satisfy potential customers around the world. The advantage of this type of business is clear: you have certain skills and passions that you can turn into money. Maybe it is even your hobby. You don't need a boss or an open-plan office for this, but you can work from the comfort of your home desk. You can find tips for the home office here.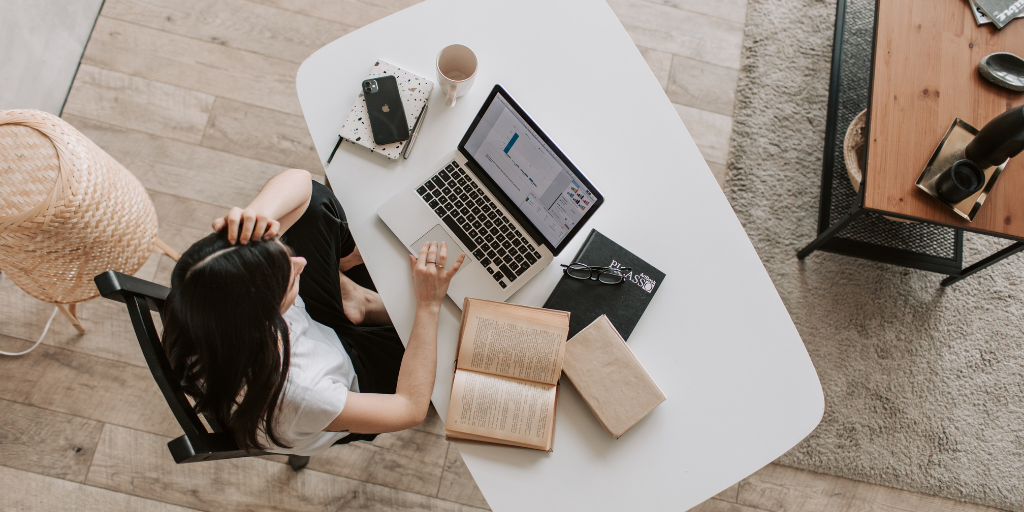 The list of online services that are in demand on is long. As a freelancer you can provide many different jobs. In demand are services such as logo & graphic design, content creation such as blogging or writing, various activities in online marketing or translations. If you are well versed in one of these areas, the branchbob-expert program might be suiting you. branchbob opens a platform which online store owners can use if they need help with programming, design or marketing. If you are interested in working as a freelancer in one of the aforementioned fields, just send us a mail to support@branchbob.com
Those were our 6 home based business ideas. We hope our article could inspire you. First thought-provoking impulses may be there and with the necessary passion, you might start your own business at home right away!
Your branchbob-Team!


If you are interested in running your own business with the help of an online store, then we offer you the perfect opportunity here. Just click on the button and start today!