How to make Money on Instagram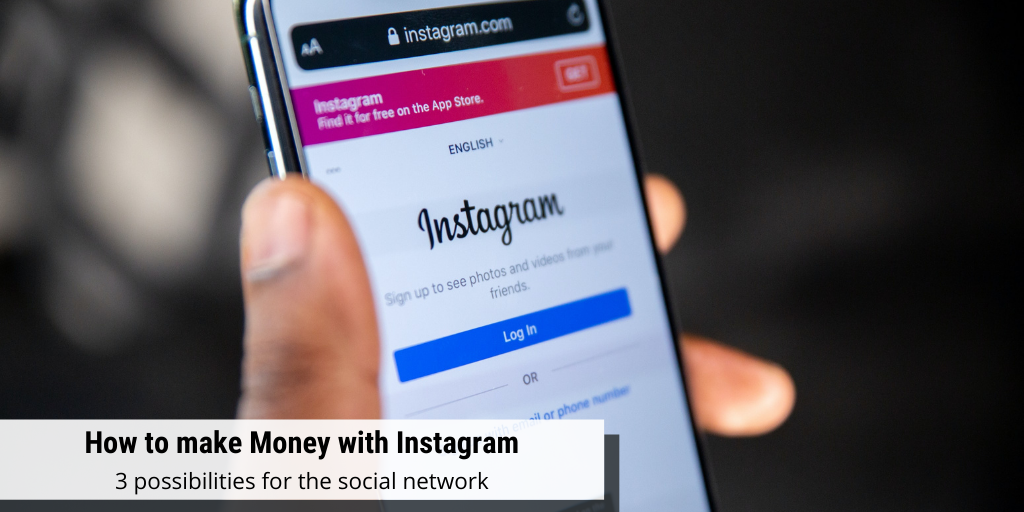 Instagram has grown from a simple photo upload app to one of the world's largest social networks. With 1.221 billion users, Instagram ranks 5th in the Ranking of the largest social networks in January 2021. With this considerable amount, it is not wrong to secure this platform as an additional source of income.
You want to make money on Instagram? branchbob shows you how to do so!
In this post, we would like to introduce you to 3 ways you can make money on Instagram. First of all, you don't need a huge number of followers. For some of the presented opportunities, this is an advantage, but not a must have. So if you've been thinking about making money with Instagram for a while, you've come to the right place!
With this in mind, we hope you enjoy reading!
1. Become an influencer and create sponsored posts
This is one of the most popular ways to make money on Instagram. Basically, there are only 3 steps you need to do for this:
1. You create a sponsored post

2. You mention the brand you want to promote (in the form of a hashtag, a mention or a link)

3. You get paid for your post
Of course, this is easier said than done. First, you should gain a certain amount of followers for this opportunity. Think about what content you want to deliver and share it on Instagram. The important thing here is: Don't pretend to be something you are not and be authentic!
Followers follow influencers because they share similar beliefs and can identify with them in some way. The more authentic you are, the more loyal your followers will be and the more effective your outreach will be.
Real followers are the better followers!
Another important element to be able to create sponsored posts is also the authenticity of the followers. So avoid buying fake followers. They may increase the total number, but they won't earn you more likes. In fact, they can make your goal of becoming an influencer much more difficult.
Companies choose influencers who fit their needs and whose number of followers is not only large, but also responds to their posts. So if you have 50,000 followers but your average likes per post are only 500, then you look unattractive. For this reason, real, loyal followers are the be-all and end-all for a successful influencer!
Finding the right company...
Now that you've gained a certain number of followers, you're probably asking yourself, "How can I get companies and brands to notice me now?" There are 2 different ways to do this: You can contact companies directly and draw attention to your Instagram profile, or you can register on influencer marketing platforms. An example of this would be reachhero, but here you need at least 2500 followers.
However, you should be critical when selecting companies: Only promote products or services that you are really convinced of! After all, you want to inform your followers about something good.
Know your value
And what about the price? This depends on your profile and your negotiation skills. You need to clearly show your added value to the company. Even if you have fewer followers compared to other influencers, you may be able to score in likes per post and number of comments. For an approximate price range, you can use the Instagram Influence Calculator from ifluenz.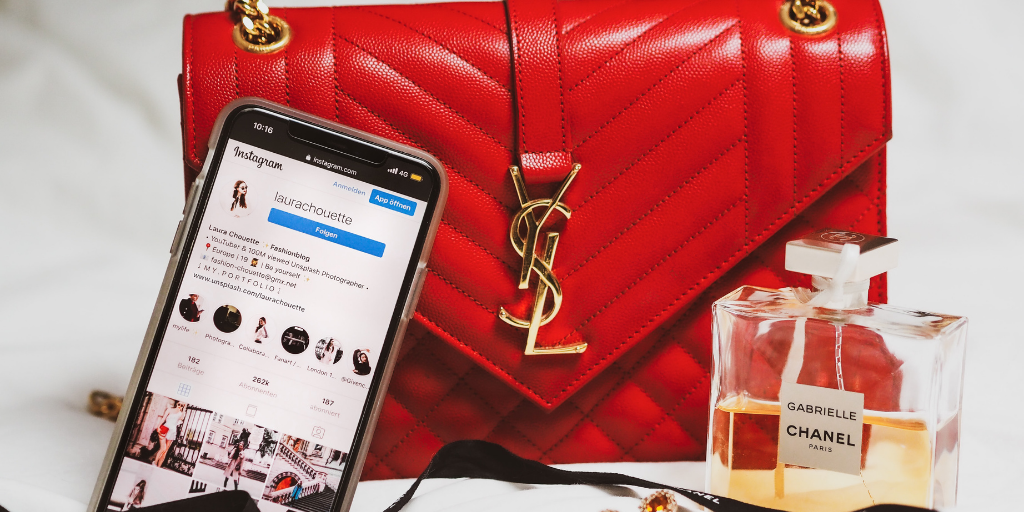 2. Use affiliate marketing
Affiliate marketing is one of the most common ways to make money via social media. The idea is simple: You introduce a product, give your followers a discount code or provide a link in your Insta bio and that's it. Now your followers have to buy the products with your discount code or through your link and you get a commission.
As you probably already noticed, the focus of affiliate marketing is not on creating awareness, but rather on making sales. In this case, promoting the product or service will only earn you money if someone buys it.
The right strategy is the be-all and end-all
However, this is also easier said than done! Just because you promote a product with a discount code, the merchant's store will not be flooded with new orders. In addition, it can quickly happen that you annoy your followers with too many affiliate posts. This requires a certain sensitivity and a good strategy.
So don't spam your followers with affiliate posts and especially not with several different ones. This will only make you look interested in making a quick buck and no longer in your followers. Instead, try to include the product or service in a post relevant to your target audience without aggressively promoting it.
Find an affiliate partner
Again, you can actively search for merchants that offer affiliate programs or register on various marketplaces, such as AWIN. Here we can also only advise you not to sell your own integrity at the expense of your followers. You should be really convinced of the products or services you want to present and sell to your followers.
There are enough bad examples of Instagrammers who just promote any products for the sake of money. You don't want to be one of those people! Engage with the companies and their products or service in depth and then decide what suits you and your followers best.
3. Sell your own products/services
The first two ways to make money with Instagram are limited to cooperation with partner companies. This one is different, because Instagrammers can also sell their own products. In fact, if you don't go too excessive with promoting your own products here, this is one of the best options!
So go ahead and give some thought to possibly selling your own stuff. We're happy to help you brainstorm ideas for that too: Here you can find 10 hobbies that you can make money with and 10 niche products that can become your best sellers.
Advantages of own products and services
There is a huge selection available to you for this purpose: From print-on-demand up to handmade products, everything is possible. Of course, you also have the possibility to offer digital products or services, so you are not limited to physical products.
Selling your own products and services also brings other advantages. You don't have to worry about integrating the advertising message of other companies into your account. If you're really confident about your products or services, your followers will be happy to support you by making purchases and often share this with friends and family. This is probably one of the best gestures your fans can make to you!
E-commerce infrastructure
Once you know what you want to sell, it's about building an e-commerce infrastructure. The easiest way is to open an online store for this purpose. With branchbob you can do this quickly, easily and even for free in just a few minutes.
Take good pictures, think about fair prices, logistics, payment and shipping to your customers. We have already described in an earlier article what else you need to pay attention to when opening your own online store. Click here!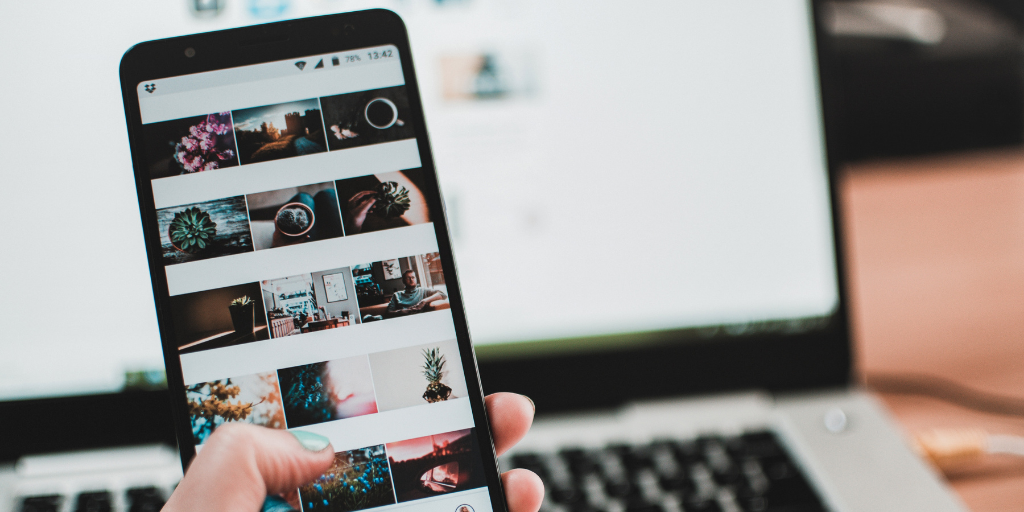 Conclusion
There are several ways you can make money with Instagram, but you don't have to stick to just one of them. You can, of course, combine everything together, just don't lose sight of the actual purpose of your Instagram account: Creating well-targeted content for your followers!
Now we have already reached the end of our post. We hope you enjoyed it and got some useful tips for your own Instagram account. If you like the idea of having your own free online store which you can promote on Instagram, then register at branchbob today!
Your branchbob-Team!