Monthly Update September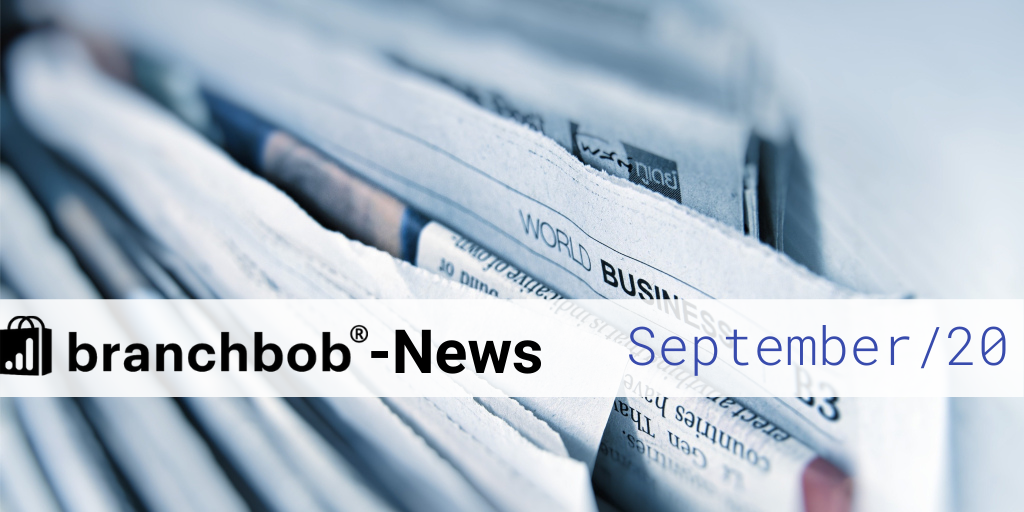 Monthly update: apps, free functions & big goals
Dear eCommerce Community,
we are constantly working to make branchbob even better. The team of the first free cloud based eCommerce platform optimizes and extends its online store this month once again.
After the release of our app-store, we kept working and started small as well as bigger projects. branchbob users can look forward to further functions and announcements
Review
About a month ago we finally launched our App Store. Our merchants got new options for store management and to improve the customer loyalty. Voucher and coupons as well as the import and export of CSV-files are enjoying great popularity.
Optimization of User Accounts
From now on, you have more possibilities to manage your customers. You are now able to remove certain customers in your cockpit - for whatever reason. In order to do so, just click on the desired customer and then remove his account from your store.
Besides, we have created new incentives to register in your store. Registered users are often more closely bound to your store and will stay in touch with you for a longer period.
From now on, visitors can create an account at the checkout. Their future shopping will be much easier and faster then.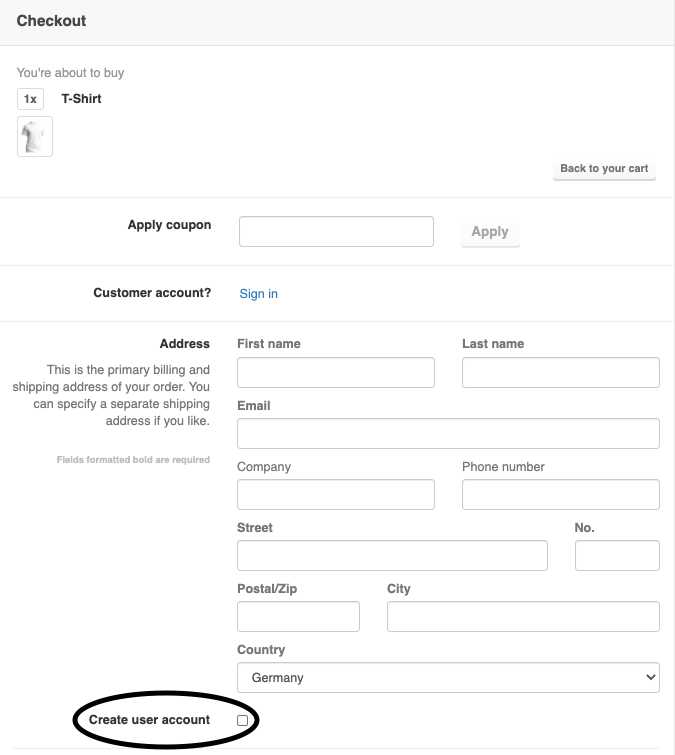 Besides, you can now hide prices for not-registered customers. Instead of the price, not-registered users are asked to login into your store.
Buy-Button
With our new Buy-Button, you can offer your products on other websites as well - for example at your own blog. Thereby interested users will be forwarded to your checkout or the front page of your store. Just include the code snippet and you're done!

Upcoming
In the past months we have welcomed many merchants from all over the world who want to make use of our free online store and are now able to continue their business beyond the crisis. After the internationalization of our store with new languages and currencies, we received numerous requests for new payment methods.
We are constantly learning and trying to include more common payment methods in the future! We are always happy for suggestions!
With our upcoming new referral program you can receive a personalized link, which you can share in different ways. If someone creates a new account, you will receive a percentage of each transaction that has been performed inside the App or the Theme Store. This is our way to say thank you!
Current questions from the community
Since we have received many questions on how to set up our SEO Sitemap App, you will find a detailed tutorial in our helpcenter. This article provides you two videos, the first one about setting up inside Google Search Console and the second one inside Bing Webmaster Tools.
Log-In now and check out our new functions!
Your branchbob-team