Do I Need a Business License to Sell Online?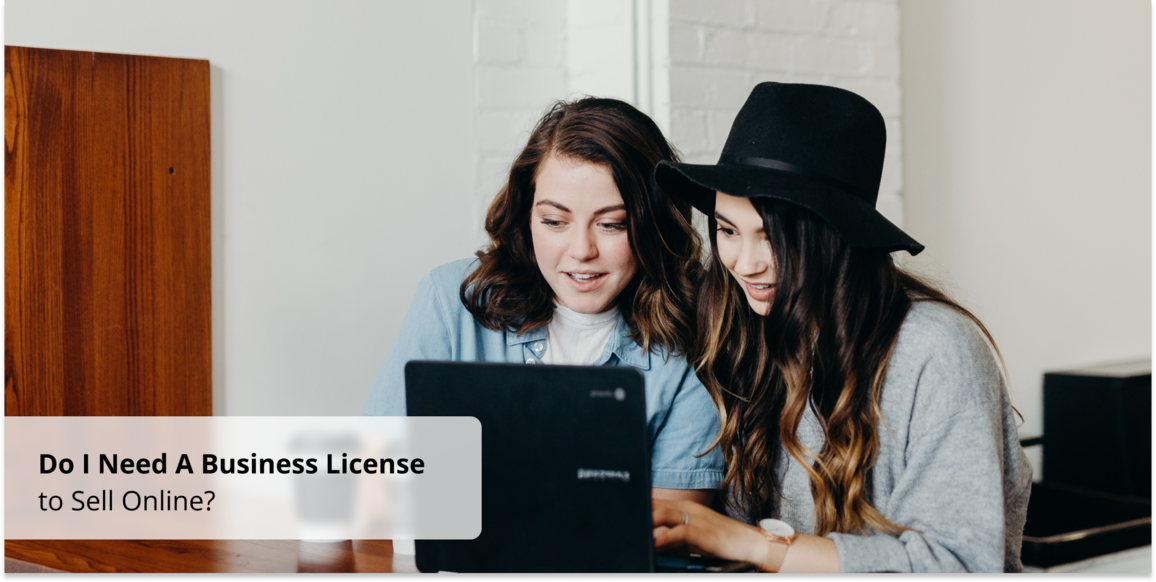 For budding entrepreneurs, selling online is an attractive proposition. The prospect of starting a business from your living room and turning your passion into a career is appealing.
Fortunately, the sky's the limit when it comes to launching an online store, so perhaps you're ready to take the first step to transform your business dreams into a reality?
But wait. The last thing you want is to get off to a wrong start and overlook an essential legal detail. Do you need a business license to sell online?
In this article, we'll tell you everything you need to know.
In Short: Yes.
Yes, you need a business license to sell online.
eCommerce brands are regular businesses like any other, and their licenses don't differ much from local retail stores.
For the uninitiated, a business license empowers federal authorities to keep an eye on your company for tax and accountability purposes. That's why they're a legal requirement.
Types of Businesses: Licenses and Permits
There are many different business licenses that you could obtain. Still, for the purposes of this article, we'll focus on the most common ones for selling online.
State-Issued (General) Business License
In most states, you need a standard business license to operate once you hit a certain amount of revenue or employees. However, the exact requirements, costs, and procedures depend on the state you want to register your business in.
Your license cost and the process will also depend on your business's legal structure (LLC, corporation, sole proprietorship, etc.). You should, however, expect a cost of circa $75.
This makes it hard to offer general advice. But, what we can say is that once you're a licensed business, you can claim tax deductions.
How to apply for a business license
To apply for a business license, you'll need the following information to hand:
Your business activity (I.e., be prepared to answer questions about the nature of your business and what you sell)
Your legal structure
Your sales tax license (more on that in a sec)
As we've already said, the exact application process varies by state. But, we recommend sorting out your business license from the start. Across most of the US, you'll have to visit your city hall to fill in some paperwork or download and print the forms online to drop off in person.
Federal Licenses
Suppose your industry is regulated on the federal level. In that case, you'll also have to apply for a federal license from the relevant governing body. You can check whether this applies to your industry on the US Small Business Administration website.
Doing Business As Name (DBA)
A DBA is a state requirement if you're not trading under your own legal name. So, for example, if your name is Sarah Jane and you operate your business as Sarah Jane's Sweet Goodies, Sarah Jane's Sweet Goodies would be your DBA.
Having a DBA stops anyone else from using that business name within your state and helps to protect you from fraud.
A Sales Tax License
Your sales tax license is separate from your business license and is regulated by the state so that you can collect and remit sales taxes to that state.
Be Prepared Before You Start Selling Online
If you sell online without a business license, you may be operating illegally. This can come with severe consequences, from being forced to stop selling, receiving a fine, or even a potential lawsuit.
It's not worth the risk - so do your research ahead of time and obtain all the necessary permits to legally operate your business for your state.