How to create a Youtube channel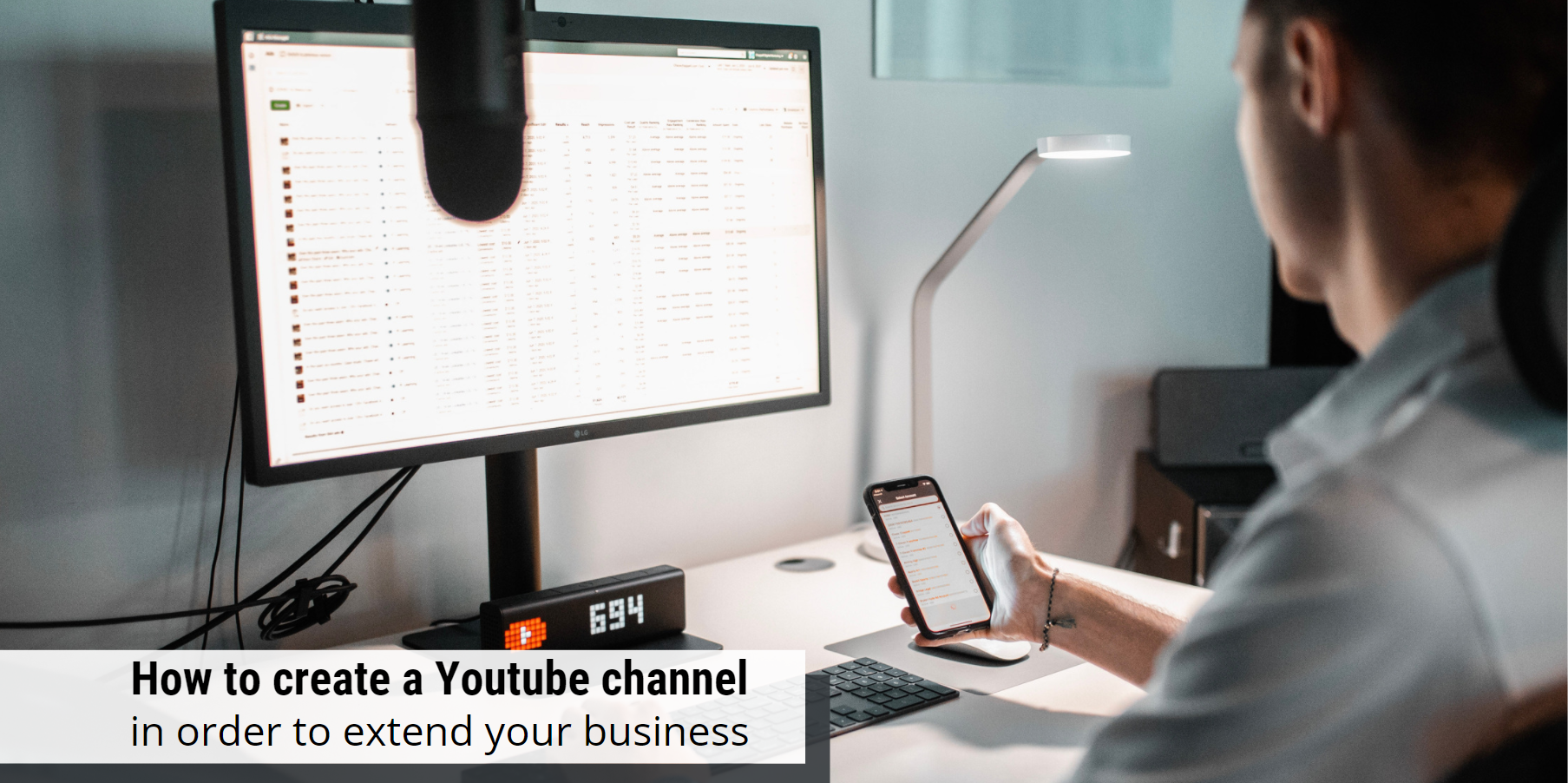 YouTube is one of the largest social media platforms in the world! For this reason, you should not miss the opportunity to use this platform for your own business. However, many find it more difficult to get started on YouTube than on other social networks. That's why we thought about writing a blog post with the most important steps for your own YouTube channel. Enjoy reading!
1. Create an account
If you already have a Google Account, move to the second step. However, if you don't have a Google account yet, it's about time! To do so, go to the Google Account page and click on the "Create account" button. Just enter your name, your preferred email address and a password. You don't need to worry about the name of the email address, because it will not be visible in your YouTube channel.
Now you need to create a new channel for your business. Doing so, go to the profile icon in the upper right and click on "Create channel". Now you can choose whether you want to create a channel with your name or a custom name. Choose the latter here, since you want to appear with your brand.
2. Edit your channel
In the next step you can change your profile picture and fill your channel with information. Here it is important to describe your target group exactly what content you're about to deliver. So take extra care with the channel description here, as it will be seen in several places on your channel. Don't forget to add links to your other social media platforms and to your homepage in order to create more traffic for your brand.
Now that you've filled your channel with information, it's time to design it. In order to do so, click on the "CUSTOMIZE CHANNEL" button and you will be redirected to the YouTube Studio. Here you can manage various things, such as your videos, playlists, etc. Click on "Customization" and then go to the "Branding" tab. Now you can upload a profile picture, banner image and watermark for your videos.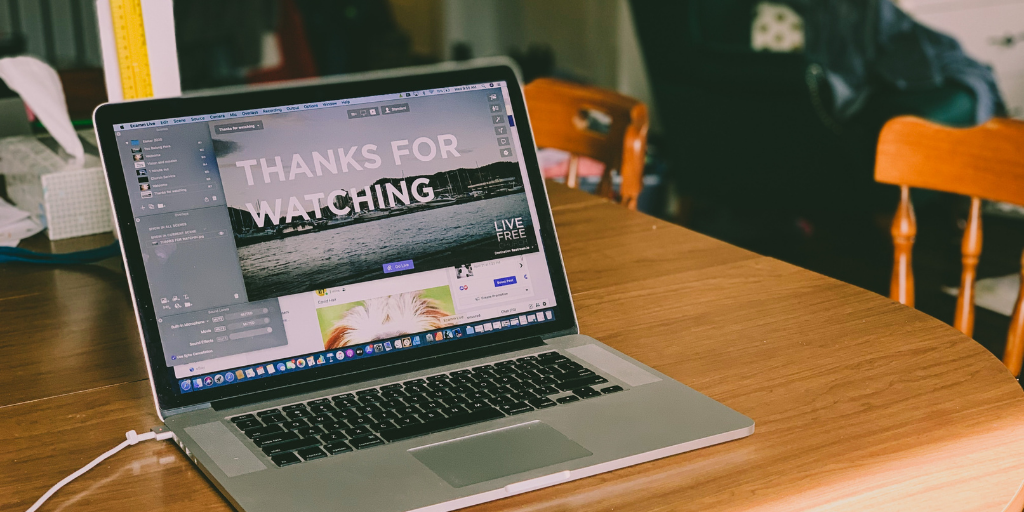 3. Your first video!
Now that you've made all the necessary arrangements for your YouTube channel, it's time for your first video! A channel trailer is a good start. With the trailer you can briefly and concisely explain to new visitors, what your channel is about and what they can look forward to. Click on the "Customize channel" button on your channel and you will immediately see the option for a channel trailer.
Now that you have uploaded a trailer for your channel, you can start with the actual content! Ideally, you've already given this a lot of thought. Click on the Create button in the top right corner, which looks like a camera, and select "Upload Video". Now you can select a video to upload and add a title, description and tags during the upload process.
4. Make your channel easily found
Now that you've filled your channel with content, it's time to make sure it can be found. Add keywords to your profile by clicking on "Settings" in the bottom left corner of YouTube Studio. Now you can add keywords to your channel under "Channel" in the tab "Basic info". Stick to the most important keywords, as a string of too many keywords will not be beneficial for your channel.
Also, don't forget to link your YouTube channel on your website and on social media. Make your existing followers aware of your new channel through posts and tell them to click on the subscription bell so they don't miss any content.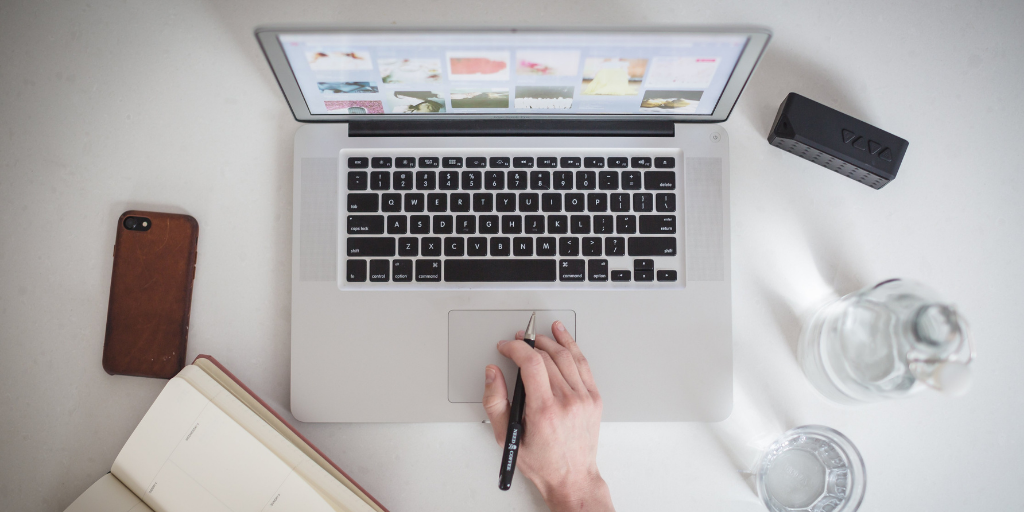 5. Stay consistent!
Your basic structure is in place! You now have a visually appealing channel with a meaningful description, keywords for better visibility, and videos relevant to your followers. Now it's time to stick with it! Ask your followers questions and respond to comments on your videos. Give your community the content they're interested in.
For this reason, it's especially important to optimize your channel. The more content your channel receives, the more confusing it can seem. That's why it's also useful to group certain videos into playlists. This way, your followers will always have an overview and it will look "clean".
As you can see, it's not that complicated to create your own YouTube channel. The real challenge is to keep at it! That's it for our 5 steps on how to create a YouTube channel for your business growth. We hope that any initial concerns are now a part of the past wish you much success on this platform!
By the way: Did you already check our YouTube Channel, including many helpful video tutorials?
Your branchbob-Team!