E-Commerce Fairs 2019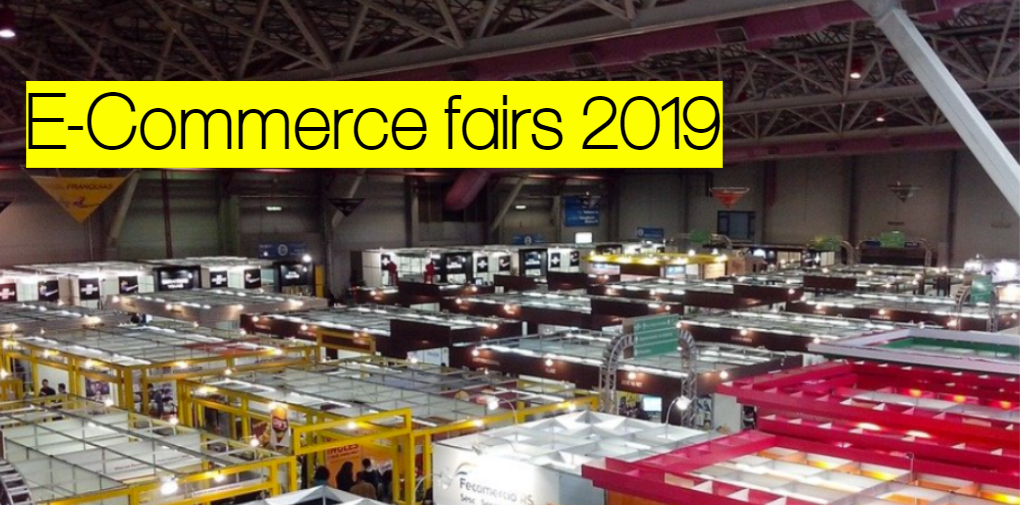 2019 is the year you really want to get going? In this case, we have some interesting trade fairs and conferences for you which are all about selling online. Why is this investment in time and money always worthwhile?
Concepts and tips from industry experts
Knowledge about new trends and technical innovations
Practical experience through interactive workshops
Inspired by thoughts of leading innovators
Establishing important contacts with partners and potential new customers
So it's really worth it. That's why we have 13 renowned e-commerce fairs for you, which are guaranteed to inspire and help you.
D3CON – The future of digital advertising
March 2nd-3rd 2019 - Hamburg
D3Con is the largest conference with a focus on the future of digital advertising. Here you will find exciting information about future marketing trends, especially automated advertising and artificial intelligence.
Pricing: From 479€
Internet World EXPO - The Commerce E-Xperience
March 12th-13th 2019, Munich
The two-day trade fair promises groundbreaking presentations on strategies for growth and increasing the visibility of online stores. Store operators can rent a stand on Start Up Street and present their business ideas and products to potential customers.
Pricing: 0-236€ / from 2100€ for exhibitors on Start-up Street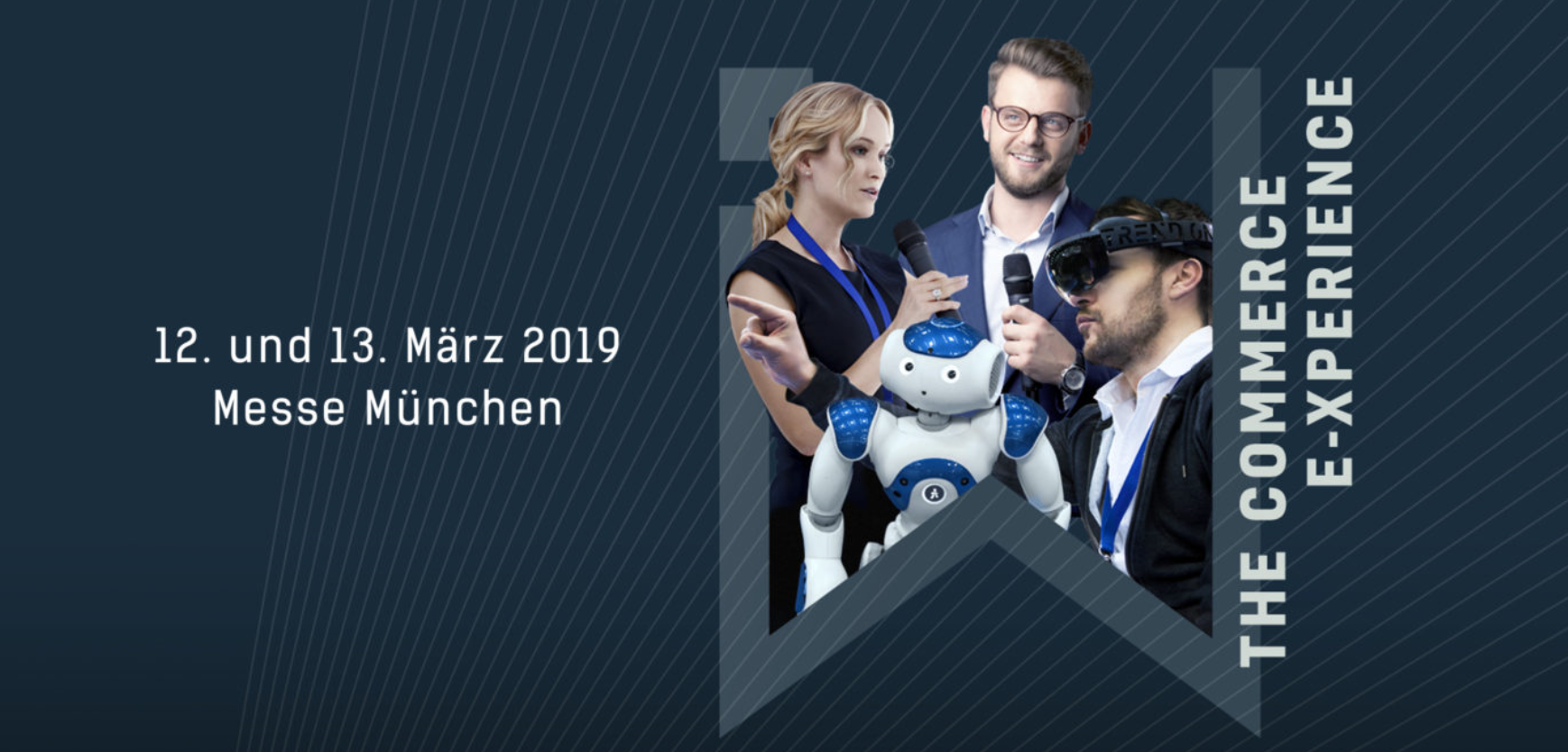 E-Commerce Camp
March 21st-23rd, 2019, Jena
E-Commerce Camp is different to the other trade fairs and conferences, more a get-together of developers and successful online shop operators, where you can exchange ideas over the weekend, but also benefit from the specialists presentations.
Pricing: 99€ (45€ for Students)
E-Pack Europe
March 25th-27th, 2019, Berlin
The promising conference, originally from the USA, comes to Berlin! In addition to lectures by leading companies this English e-commerce event brings an interactive program with discussion rounds and workshops.
Pricing: From 1149€

Handelskraft 2019 - Conference for digital success
March 28th, 2019 - Frankfurt
This workshop-lecture-event offers an exchange with business founders of different sizes and industries, mixed with personal individual consultation hours with renowned marketing experts.
Pricing: From 199€

Search Marketing Conference
April 2nd-3rd, 2019, Munich
The biggest conference for search engine marketing in Germany wants to distance itself from generic marketing promises and presents concrete solutions and strategies that can actually be implemented. Speakers are, among others, the webmaster of Google and the senior manager of Microsoft.
Pricing: From 480€

ECC Forum Köln
April 2nd-3rd, 2019 - Cologne
New impulses from innovative start-ups can be found at ECC Forum. The first day has its focus on Business to Consumer (B2C), the second one on case studies and lectures on Business to Business (B2B). The numerous practical workshops are well suited to establish important contacts.
Pricing: From 299€
Online Marketing Konferenz
April 5th, 2019 - Bielefeld
The OMKB offers an "all-round carefree package" of renowned speakers from the online marketing industry including information material, supporting programme and catering for an informative and inspiring day.
Pricing: 549€ (119€ for students)
E-Marketing Day Aachen
**May 8th, 2019 - Aachen
The E-Marketing Day is an information day for small and medium-sized companies on digital advertising, organised by the IHK of the Rhineland. With an exhibitor stand you can represent your company in front of the guests and build up useful contacts.
Pricing: 99€/ 800€ for an exhibitor ticket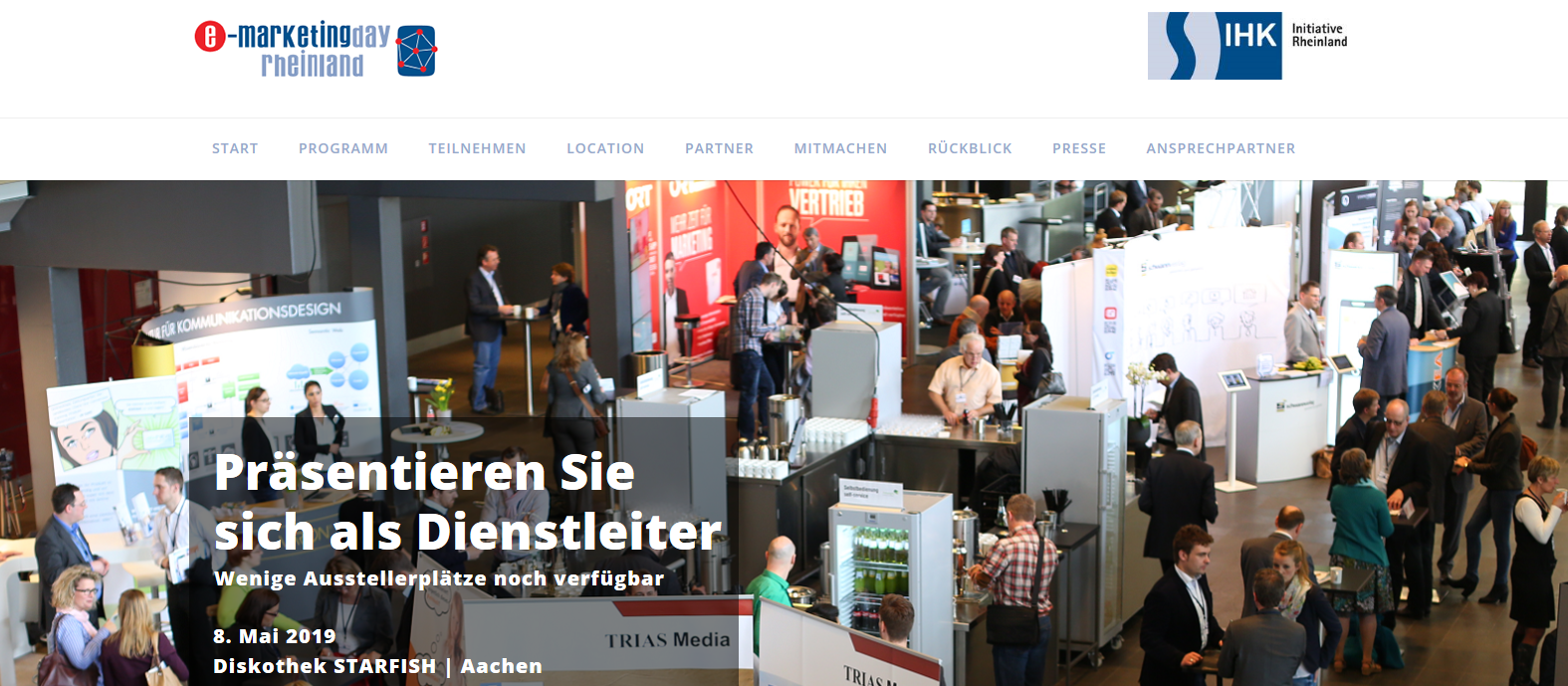 E-Commerce Day Cologne
**May 17th, 2019 - Cologne
At the E-Commerce Day in Cologne, you can advertise your brand at your own stand, make contact with other stand operators and listen to exciting lectures on the latest innovations in the industry.
Pricing: From 79€
OMT - The Online Marketing Conference of the Rhein Main Area
**September 6th, 2019 - Wiesbaden
The Online Marketing Conference would like to give its guests the platform for questions and discussions in a familiar atmosphere. In addition the recording of all lectures is permitted, which makes a reworking of the Events with coworkers possible.
Pricing: 275€

DEMEXCO
September 11th & 12th, 2019 - Cologne
The Digital Marketing Expo & Conference is a meeting place for leading companies, marketing experts and innovators. You can visit it as a guest or exhibitor and network internationally.
Pricing: Ticket prices not yet known / stand rental from 275€ per sqm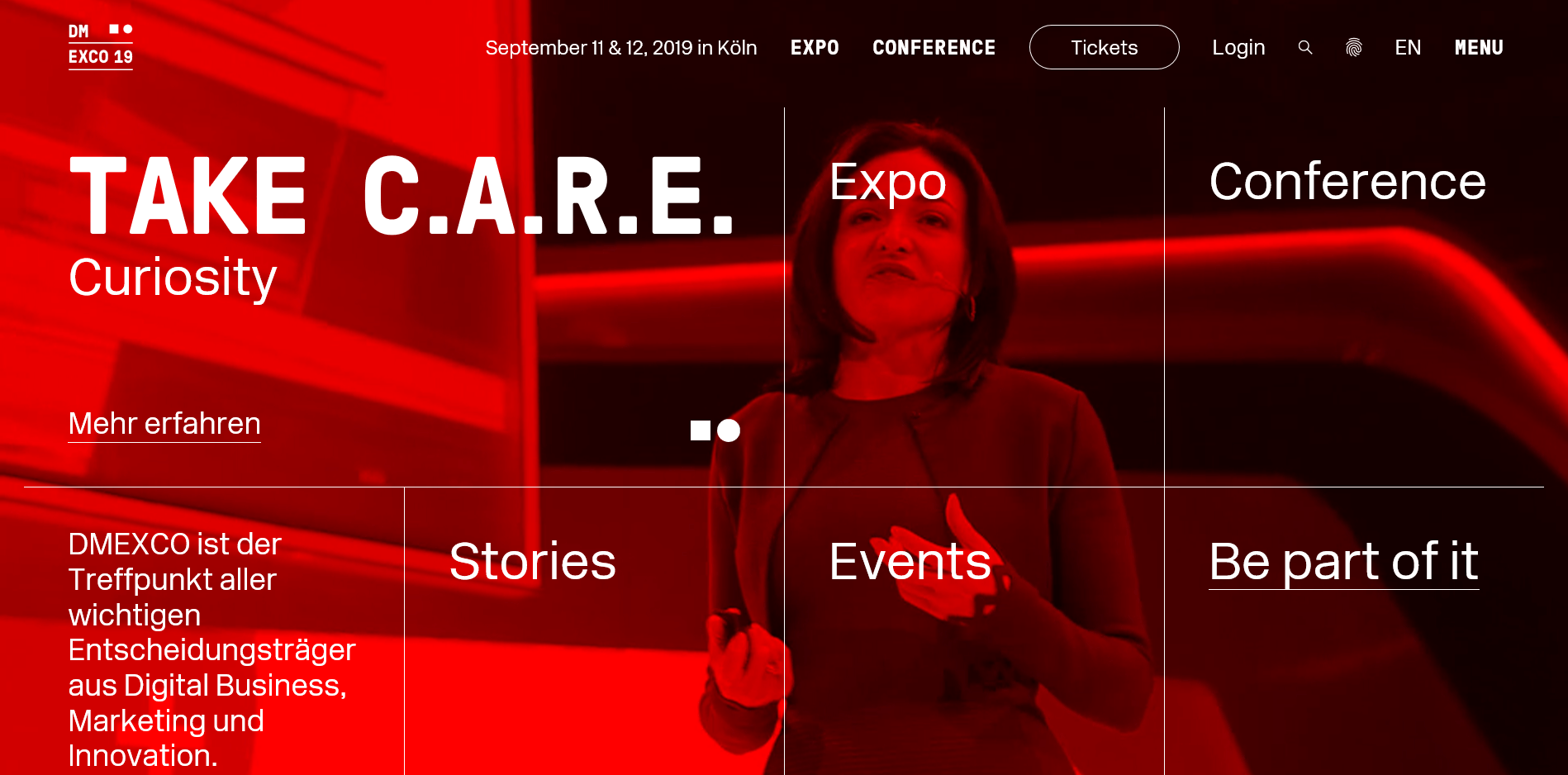 Tag des Onlinehandels (Online Trading Day)
September 12th., 2019 - Berlin
The ''Online Trading Day'' is for everyone who wants to launch a new brand on the market or is in the process of establishing it. Interesting workshops on all aspects of e-business are included.
Pricing: 0-199€



Lisa Weber