Our reaction to Covid-19!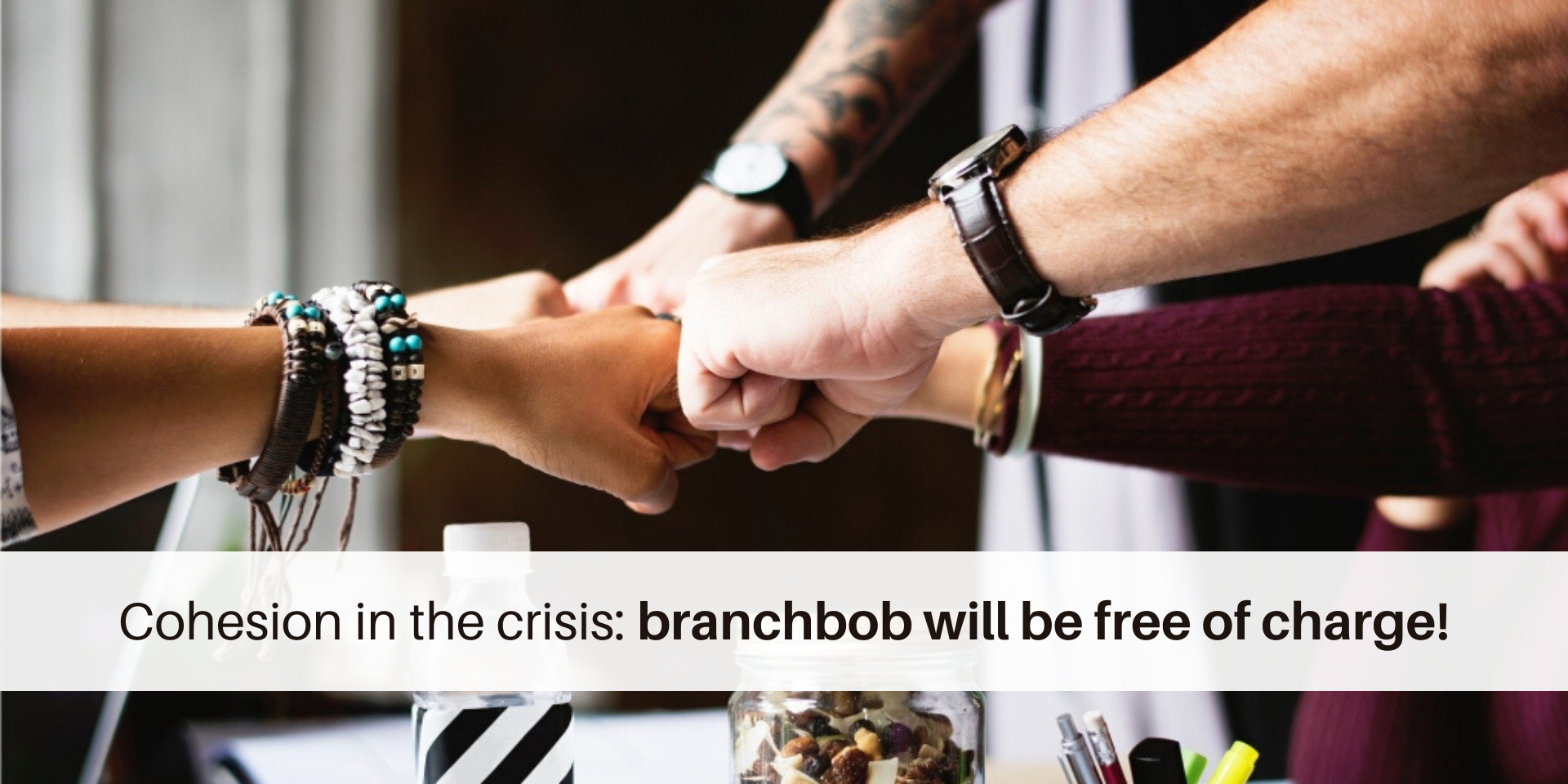 It's time for the Ecommerce community to get together and help each other.
In the current period innovations are needed to support local retail. Especially small business owners are being hit by the corona outbreak as they are the first to go under when economies grind to a halt.
That's why branchbob is now offering a free eCommerce platform without any monthly fees or transaction costs! branchbob is now the first provider worldwide for professional and cloud-based online stores without any restrictions and free of charge. From now on, creating your own store is fast and secure, extremely easy and won't cost you a cent. It is about time for the eCommerce community to come together and help each other.
All information at a glance:
It's not a trial version, it's completely free of charge!
branchbob is the first cloud-based eCommerce platform that offers professional online stores without any restrictions and free of charge. We are now responding to the crisis because we believe that the crisis will change people's behaviour in the long term which will also influence global e-commerce. Therefore we are completely changing our business model.
From today on, our merchants can build a scalable professional online store for free without technical knowledge, and limitations of products or storage space.
branchbob was founded by a very experienced eCommerce team with a global approach. Using the smartphone, merchants can easily create their online store in less than 5 minutes. The core is a rest API that allows the community to create apps and themes (designs) for the shop. There is no setup fee, no monthly costs, no transaction fees, branchbob is like Wordpress for eCommerce.


What is the current situation on the market?
Many eCommerce platforms earn a percentage of the sales and/or offering packages with defined features for which monthly basic fees are charged. All this can become expensive very quickly for total beginners as well as for professionals. But there is no flexibility for your eCommerce requirements because the system is not customizable. All of us have had this experience.


What we offer:
branchbob includes all the features you need to build your online store. You can add as many products and categories as you like. There is no limitation. Besides, our system is located in the cloud and thus offers you and your customers a smooth shopping experience without long loading times.
Through our partner in online law, you can also purchase reliable terms and conditions, privacy statements and much more. In order, to operate a legally secure shop, they are also there for any legal question for setting up your online shop. Our young team will be happy to assist you with questions about setting up your online store, almost around the clock. In case of problems, you can reach us at any time via live chat, email or social media.
Start today!
Thousands of merchants are already successfully selling through our platform (here, you can find some examples).
Become a part of our community and start offering your products to a wide range of people. You can immediately start creating your online store. If you have any questions, we are here for you, both in live chat and at support@branchbob.com.
So come on, what are you waiting for? Start your business from home now and let's take the next step together!
Your branchbob team!