How to Build a Brand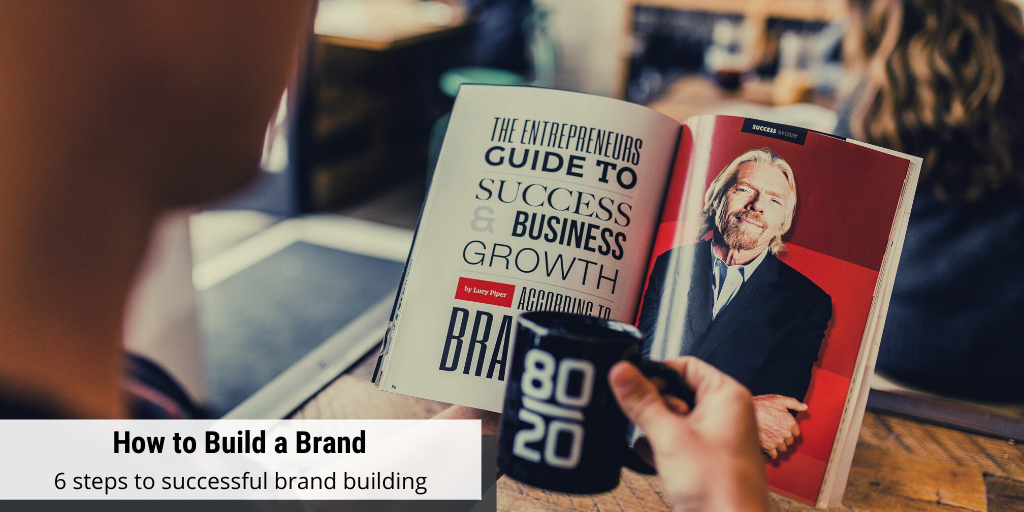 Creating a brand from scratch is not an easy task. Important decisions play a role, such as the purpose, the image, the external presentation or your target group. Dealing with these issues is mandatory if you want to create your own brand or optimize your existing brand.
After all, as a small entrepreneur you are confronted with numerous established brands such as Nike, Coca-Cola or Apple. But don't worry, you don't have to compete with them (yet) - it's enough to learn from them for now.
In this article, you will learn everything important about the topic "brand". In 6 steps, we will tell you how to build or optimize a successful brand and what you need to keep in mind. Enjoy reading!
What is a brand?
Before we can talk about the steps that follow, it must first be made clear what a brand actually is. In simple terms, a brand is the perception of your company by the customer.
Jeff Bezos, the founder of Amazon, sums it up in a nutshell: "Your brand is what other people say about you when you're not in the room".
So ask yourself: "How do I want to be perceived?
By the way, your brand can also be a product or a service besides a company. We all perceive a bunch of brands every day: Whether it's the car you drive to work, the baker next door or the morning coffee.
All these things have (ideally) one thing in common: they have recognition value! And it is exactly this recognition value that you want to achieve with your brand.
1. Define the purpose of your brand
At the very beginning you should ask yourself some questions about the purpose of your brand. What do you want to achieve with your brand? Why should people recognize your brand? What is the benefit of your brand? What makes you different from others? You will later use these ideas to design the base of your branding through slogans, messages, values and a specific story.
So all these questions have to be answered. We recommend the "Golden Circle" by Simon Sinek.
In this model, Simon Sinek describes what lies behind a successful brand:
"People don't buy what you do; they buy why you do it.
The goal is not to do business with everybody that needs what you have.
The goal is to do business with people who believe what you believe."
This approach will help you to find out the purpose of your business and basically suggests the following questions:
Why - the reason why you are passionate and why you exist
How - the things that set you apart from the competition
What - the products or services you offer to your customers
Based on this, you can create a slogan or a representation of your brand:
We love pizza and attach great importance to ecological but attractive packaging (Why?), which is in no way inferior to a pizza in its shape. For this reason, we have developed a process that makes the design of our packaging very different from traditional pizza boxes (How?). We offer round pizza boxes, because this is the only way a pizza should be packed (What?).
It is best to watch his TED Talk and internalize his statements:
2. Analyze your competitors
There will always be someone who does the same as you. You just have to make it better! And for that you have to know your competitors and learn from their strengths and weaknesses. Read reviews about them on the Internet, take notes and gather insights.
You can also learn a lot in terms of branding. Search for your biggest competitors and analyze their performance. How do the competitors' brands present themselves? How are they perceived?
Brand identity (values that the brand should represent) and brand awareness (how people perceive the brand) play an important role for the success of a brand. Therefore it is important to create your own brand identity and to stand out from the competition, which creates a different brand awareness.
Analyze also the customers of your competitors. It is worth looking at forums and other websites to get an insight into what the customers want and how the competitors pursue these wishes.
3. Define your target group
One thing you should never lose sight of in branding is for whom you have built your business. Who are these people you want to address and in what way do you want to address them? It is also very important to analyze how your target group behaves.
Draw a picture of them and try to put yourself in their shoes. What should your typical customer look like? How does he or she behave?
It can also help if you analyze your own behavior, e.g. when shopping online. What do you like and what do you dislike? These insights can give you a small insight into the target group behavior. Also research in forums on topics that suit your market. What do potential customers complain about? What do they like? What do they want?
If you consider these things you are one step closer to your goal of a successful brand.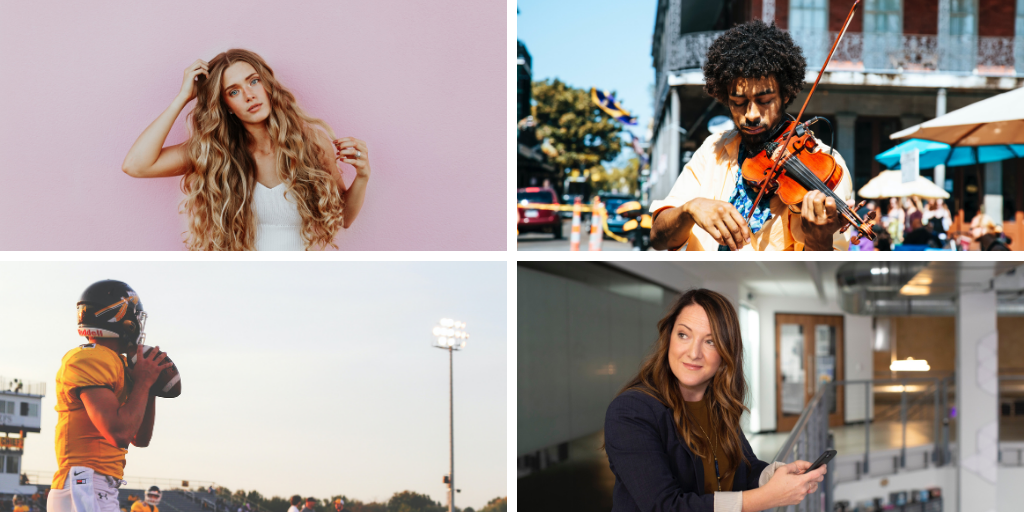 4. What are your values and ideals?
Every company represents certain values. What do you want to stand for? What are your social, economic or ecological positions?
Even if your business is still in its beginning, you should already have a rough idea about it. These values in turn form the foundation for building a brand.
Your customers should understand the promise of your company and you should communicate why it is important to you. This will give you the opportunity to build a loyal customer base that is interested not only in your products, but also in your mission and values and follows you for that very reason.
If your brand also has goals like sustainability, fair labor costs etc. in addition to pure revenue generation, you should not only communicate this on the ''About Us'' page, but consistently make it part of the external perception.
The German brewery Krombacher, for example, advertises by planting one square meter of rainforest for each crate of beer. Besides their beloved beer, the customer will also acquire a piece of good conscience. Sales increased considerably.
Name, Slogan, Design & Logo - The representation of your brand
Have you internalized all these questions and know how you want to be perceived and how your customers should perceive you? Then make your ideas come true!
The brand name can be seen as the pillar of your brand communication. It influences your logo, your internet presence and also the application for trademark rights. You should concentrate on finding a memorable name that is difficult to copy.
Your name can be a mixture of different words, a neologism or an shortcut for several words. All doors are open to you (as long as the name does not exist yet).
A good way is to introduce the name to your closest friends and relatives. This will not only give you constructive feedback, but also help you to avoid possible misunderstandings.
A catchy slogan is an enrichment. A short, smart, yet meaningful sentence that you place as a slogan on social media, the header of your website, and anywhere you have a few words to make a big impact.
A good slogan is short, catchy and makes a strong impression. When writing a slogan, you can use metaphors, rhyme, or describe your brand literally, and of course you can change and adapt your slogan (and logo) at any time. Pepsi had about 30 different slogans in its history.
The appearance of your brand is determined by certain colors and lettering. So make sure you have a certain palette that fits your brand. The simpler the slogan, the more appealing it is. Wild color mixes are only suitable under special circumstances.
This is where your logo comes from, the face of your company, so to say, and could possibly be anywhere where your brand exists.
Ideally, you will come up with a logo that is unique, identifiable and scalable, i.e. works in all sizes (something that is often overlooked).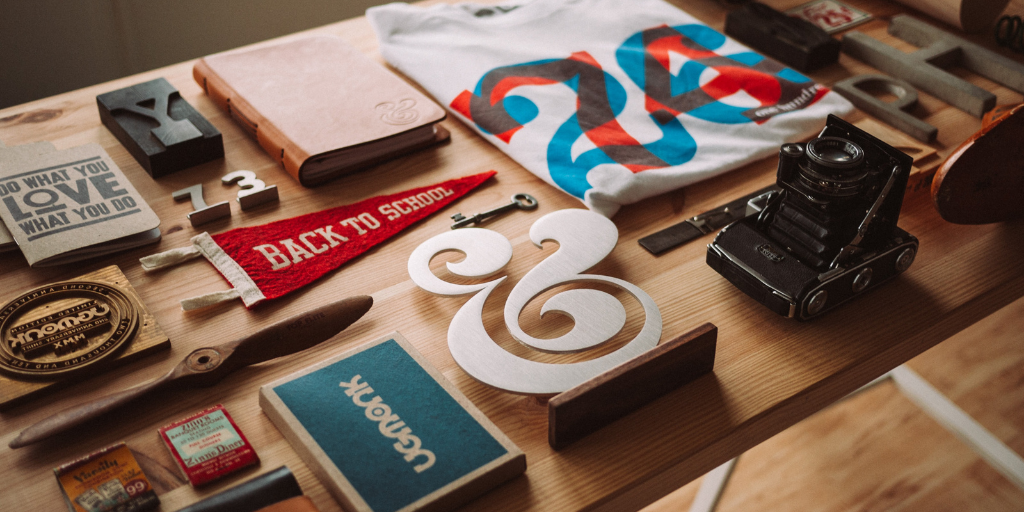 6. Instead of a closing word: Do not communicate too high expectations
Nobody likes to be disappointed. This is the case in social environments, but also when it comes to business. If you promise your customers things that will never come true or far exceed reality, they will remember this for the next time and be skeptical about future statements. True to the phrase ''whoever lies once is not believed...''.
An example of this would be the delivery time of your respective products. If you always set them a little too low to look better at first glance, your customers will notice this sooner or later and their trust in your brand will decline.
Stay open, honest, transparent and keep your promises - this is the only way to build long-term customer relationships.
We wish you continued success in all phases of your business planning. Do you need help? Contact us right away at support@branchbob.com
Your branchbob-Team


If you are interested in building your own brand with the help of an online store, then we offer you the perfect opportunity here. Just click on the button and start today!