Speed up first sales: 10 simple tricks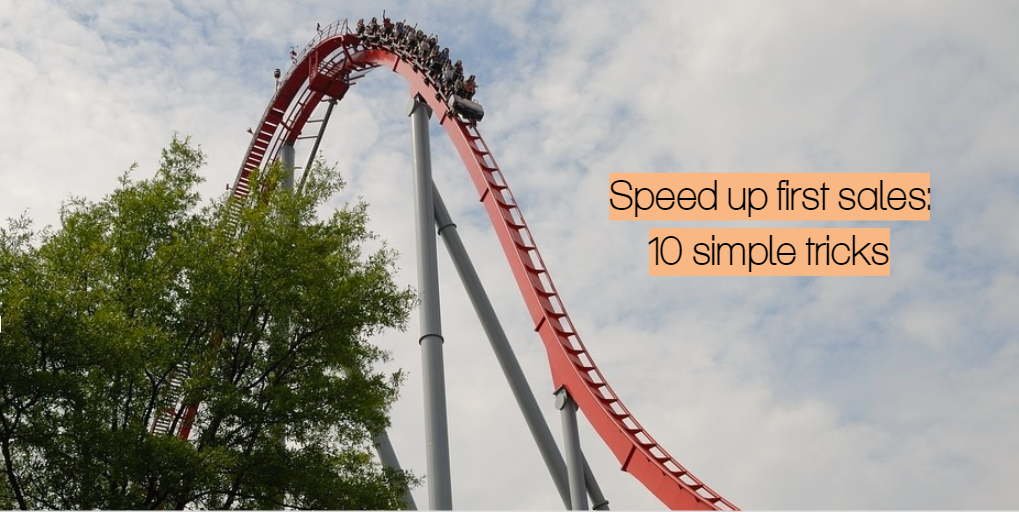 Your own online store is finished, now only the customers are missing. Less sad than in a stationary store where nobody passes by, but still frustrating is the thought that the laboriously designed online shop is not being visited. But how can you get exact numbers of visitors and information at all? And which little tricks can help to reduce the time until the first sale? You will find out now!


1. Google Analytics
Step 1, before you can take any action, is to get actual numbers about visitors, clicks on the shopping cart, etc.. This is the only way you can deduce whether there is a problem with your store not being found or whether there are too many aborted purchases. You can find out free of charge with the website analysis tool by Google. You can activate it easily via 'Apps & Marketing' by adding the app "Google Analytics" and registering yourself here. Enter the account ID in the app and your shop and Analytics account will be connected. You may have to wait up to 48 hours for the interface to be activated before connecting. But afterwards you can look forward to numbers and insights that you would miss without Google Analytics. This information can help you to find out which tips are most helpful for your shop.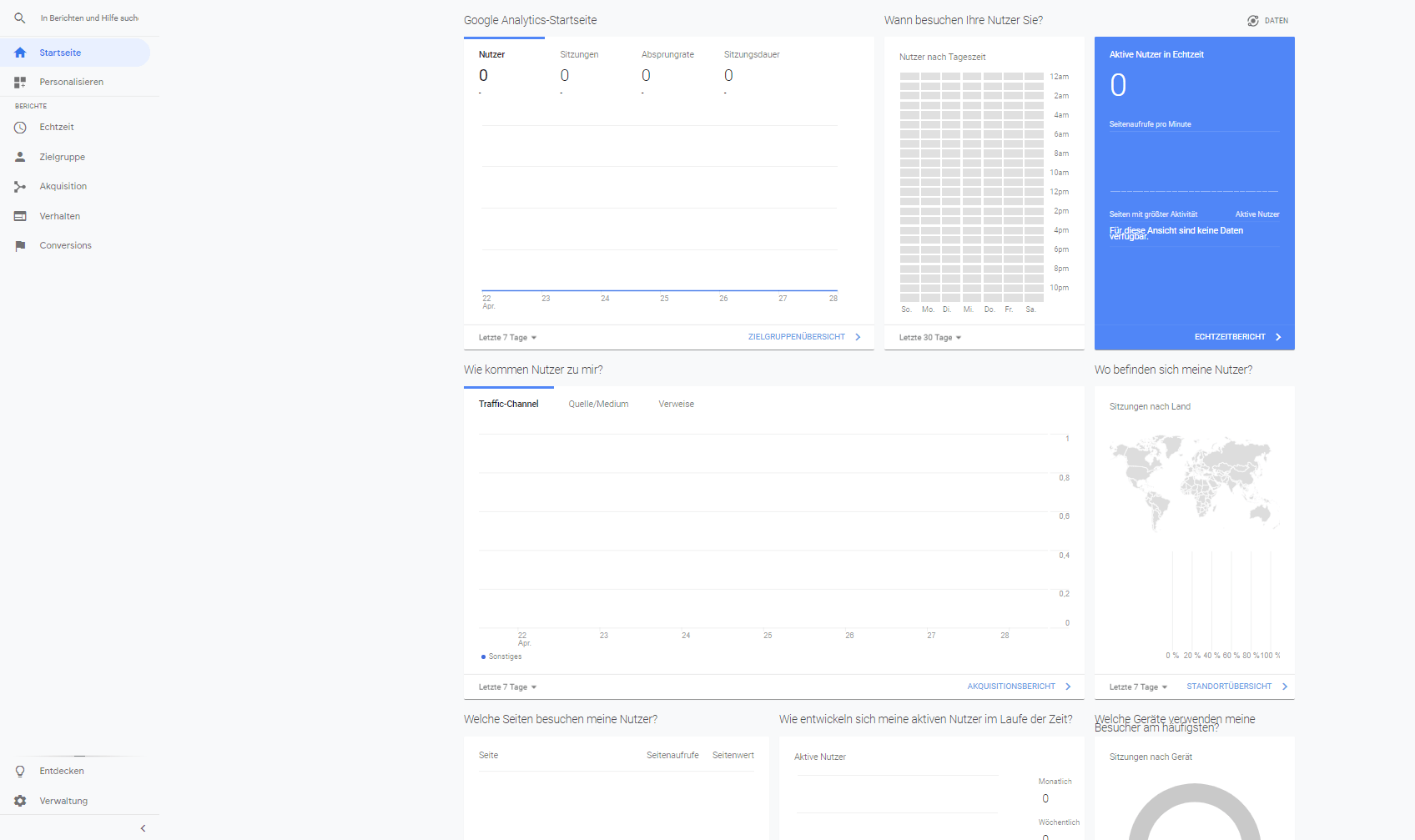 2. Sell to friends and family
Most of the time, the biggest supporters are closer than you think. But despite your mentions of your online store, no sales come in? Maybe it's because hardly anyone can remember a URL or they simply forget which keywords are used to find your shop. A written record of your store address can remove this hurdle and even give relatives and friends of yours the opportunity to forward the shop address to their friends.


Easily possible: A mandatory WhatsApp message with information about your shop and a prompting "I'd love to see you drop by my shop at xyz". You can share this message in different groups of friends and ask them to forward it to anyone who might be interested in your products. Even if not all group members are interested, just out of curiosity some will visit your shop and at least increase the searches and improve the ranking of your store.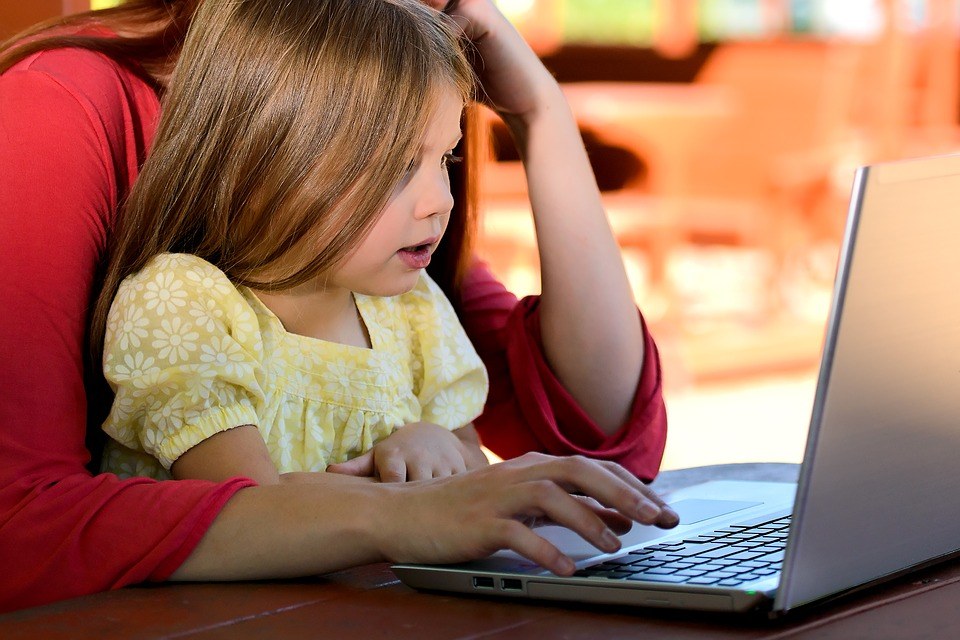 3. Printing business cards, postcards & stickers
Based on the tips explained above, you can also create visualized reminders for your shop. Something that can be handed over to interested parties or displayed at events. Classic business cards are professional and always a valuable investment, but depending on the industry, creative postcards or stickers can also bring an extra amount of interest and motivation and attract visitors to your shop. Think about where it makes sense to display your postcards.


Easily possible: Ask in shops with similar customer groups, in the town hall, in cafés or youth centers, gyms or infant groups whether the people in charge would be kind enough to approve the display of postcards and perhaps even inform the customers or visitors about your flyers. Once you've convinced a few people around you, your online store will get around and your store will be visited more often and ranked higher.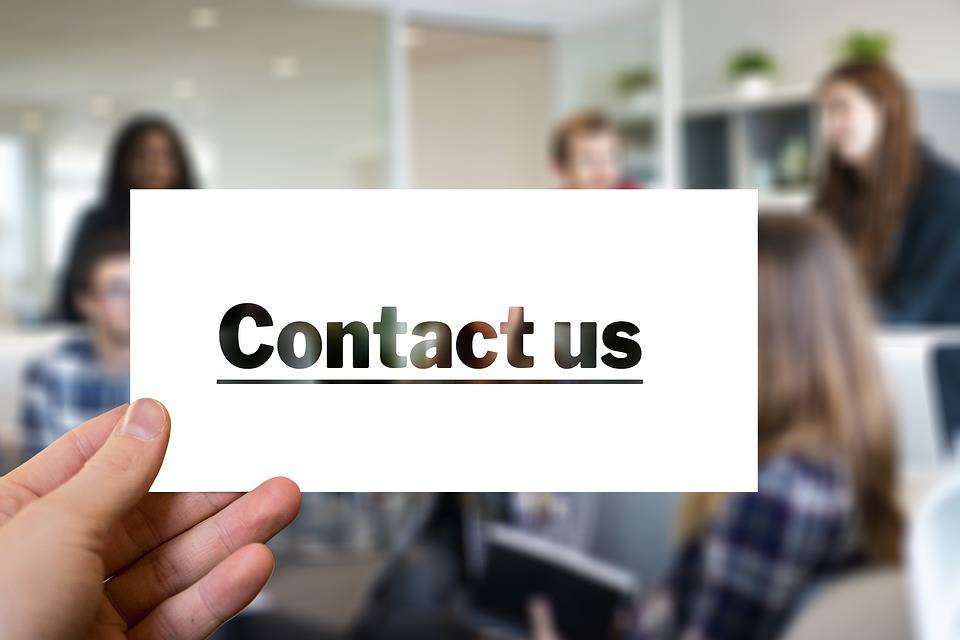 4. Advertise in Facebook groups
If the personal periphery is skimmed off, there are still friends and acquaintances remaining on social media, which you usually don't reach personally or via WhatsApp. But that should not be the end of the story. After all, some niche communities on Facebook are just waiting for a small salesman like you, whom they'd like to support, if the products are of high quality and somehow special. So look for groups that share interests that suggest they might become potential customers of yours. Once you've found such a group and joined it, it's strategic not to immediately share obvious advertising in the group, as this often seems frivolous and can lead to the exclusion of the group.


Easily possible: Find and join DIY/animal welfare/mom or crochet groups, depending on what interests your products cover. First observe how the group behaves and, in case it fits well, add that you are selling some products. That can take some time, so it makes sense to join several groups first and see where possibilities arise. You can gain a real community that actually likes you and wants to support you.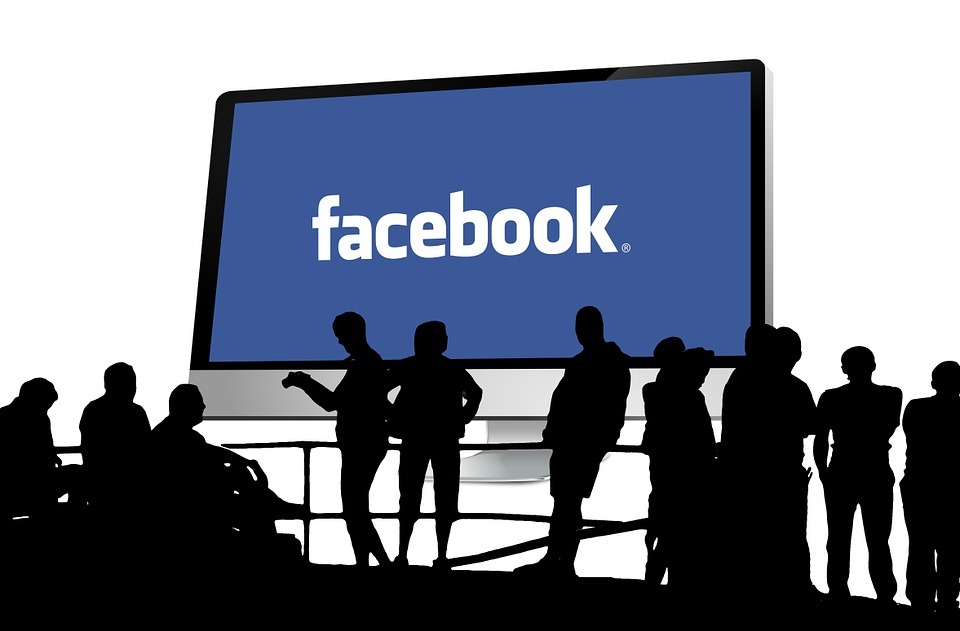 5. Start writing a blog
In order not only to artificially attract people to your shop, you can also take some search engine optimizing measures, which are much easier to use than you might think and which do not cost anything. A blog, for example, can not only create added value for your customers, but can also improve your Google ranking a lot. And even better: With the new branchbob system, creating your own blog is child's play. Just click on "Pages" and "Create new page" and use the intuitive template to add text, images and links for your very own blog.


Easily possible: Write articles about your story, latest trends & style possibilities or report about customers who tell you about their experiences with your products in an interview. During writing, it's best to keep an eye on phrases that will help you to get found on Google, e.g. 'buying homemade children's clothing' or the like.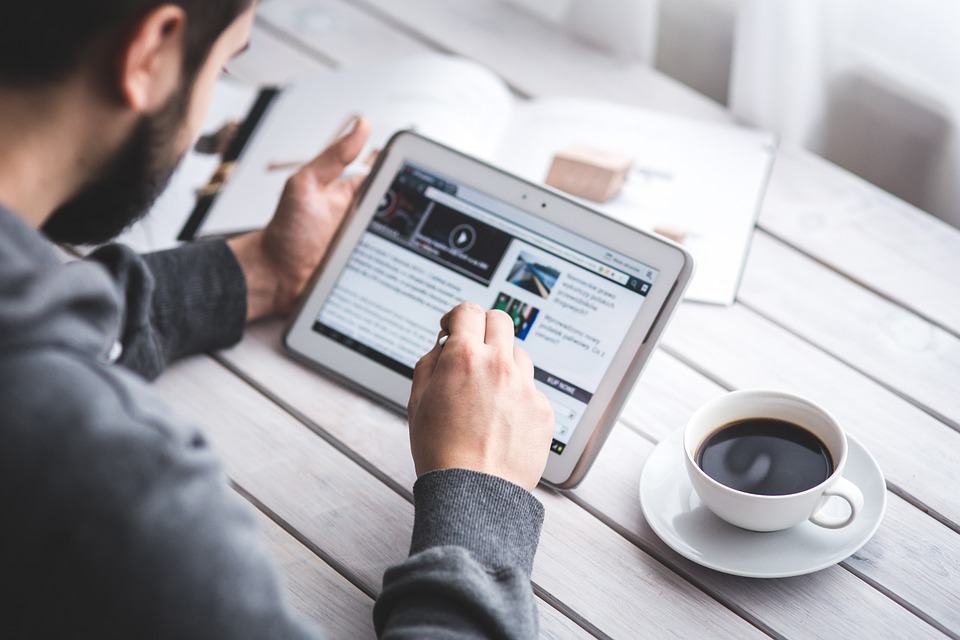 6. Introductory offers
If a customer has stumbled into your shop for the first time, he first has to find his way around. This should be as easy as possible. Especially your landing page should be well organized and give your customers a first overview: Here you can present introductory offers, which are advertised as such and can be purchased at a reduced price. Since this is not a long-term method, you can keep the prices really low, since the price usually is the most decisive point. Furthermore, you can still increase the price again when you are receiving sales.


Easily possible Advertising discounts using the marketing tab of each product. It is best to reduce only selected products and limit the discount to a certain period of time so that the motivation to buy a product is stimulated as much as possible. Instead of reducing product prices, you can also offer and advertise free shipping for a certain period of time.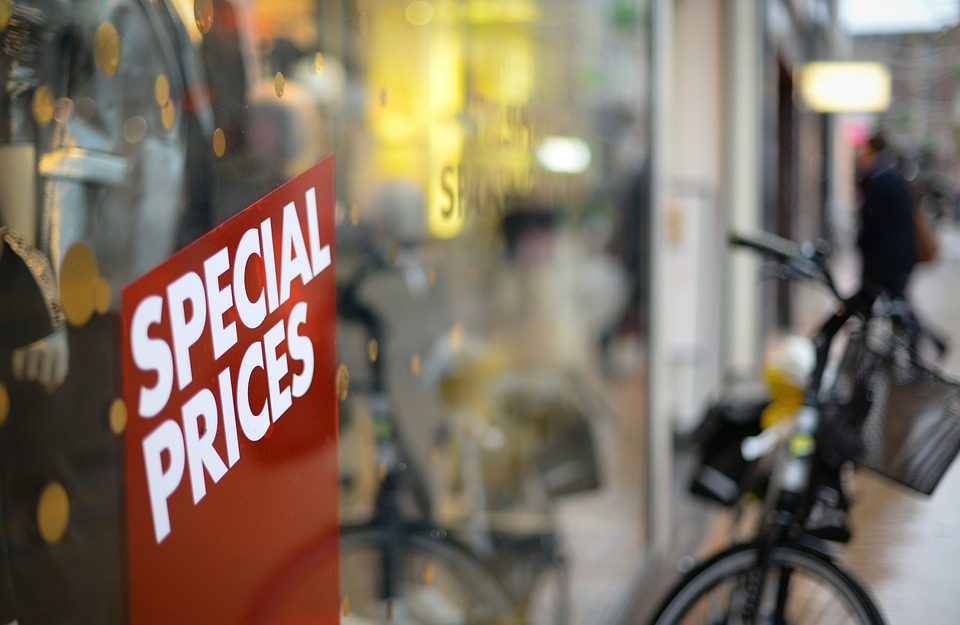 7. Sufficient choice of payment methods
Studies show that most of the time the customer cancels a purchase because he cannot use his favourite payment method. It takes only a few minutes and is virtually free to sit down and register with Amazon Pay, PayPal, Stripe and others in order to offer your customers the widest possible choice. Because there is a motto that always applies, whether online or offline: The customer is king.


Easily possible PayPal and prepayments are by far the most popular payment methods among Germans, but people from all over the world can get lost in your shop. That's why it's quite simple: the more the better. Another tip is 'payment on collection', which is great for shop operators who also have a shop or studio. You should use this extra contact to your customers in any case, if you can offer it.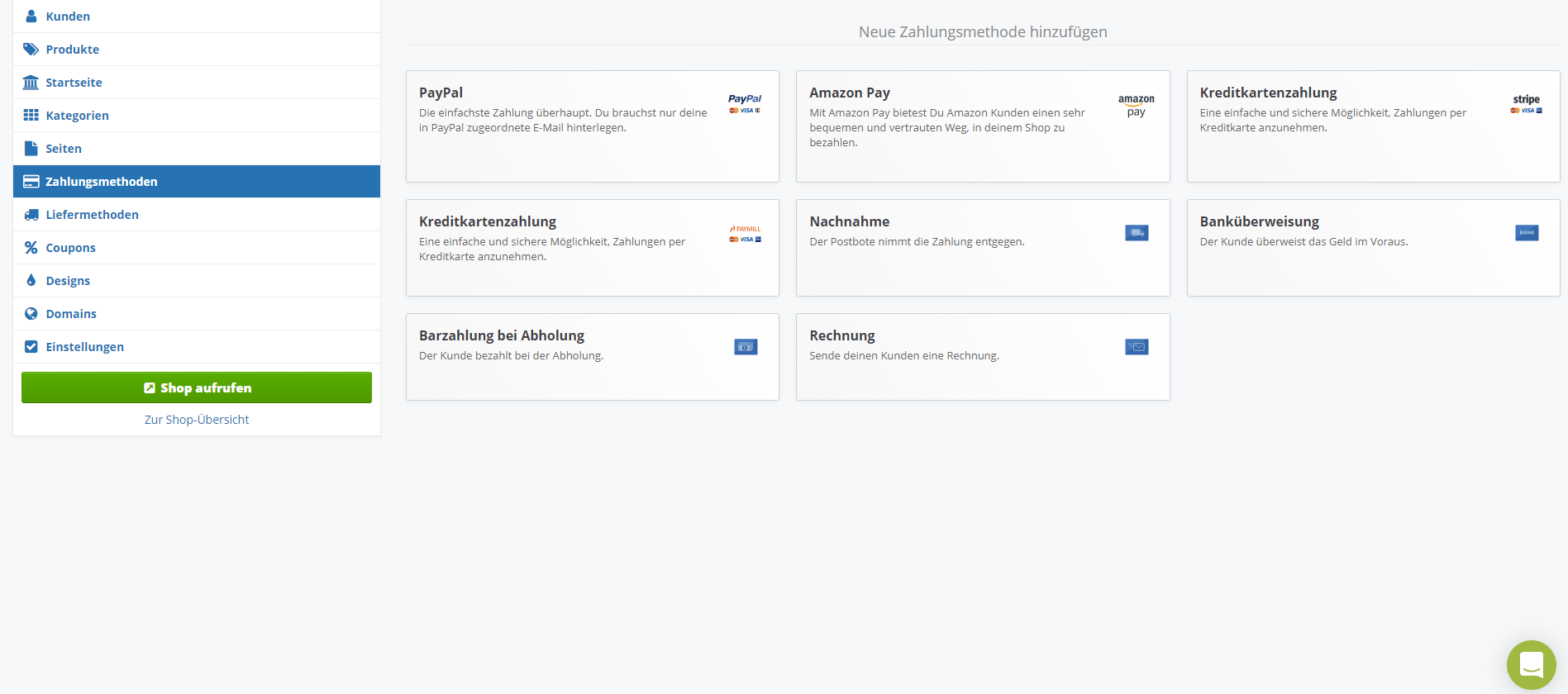 8. Find affiliates on Instagram
Of course: Family first! You know people who like to support you and your idea? So ask them if they want to use their range and do you a big favor: In an Instagram Story, posts are only visible for 24 hours; an advertising picture with a link to your shop would not be a big effort for relatives and friends and could be implemented within a few minutes. But with a little budget you can also take a more professional approach and search for people with a large number of followers who are active ''in your industry". You'll find them if you're looking for hashtags like #sporty or #healthy (assuming you are active in this industry). Messages can be sent to people on Instagram directly. You can offer them free products and, depending on how well known they are, some money. By recommending them to others, you can set up a whole snowball system that can make your product more known.


Easily possible First open a company account on Instagram and fill it with some product pictures etc. Then prepare pictures that you can send to friends and relatives with the request to post them. Don't be afraid to ask less good friends, you can't get more than a "no".

9. Build up trust
This point is more long-term, but even now you can take a few small steps that can make a big difference. A serious design is the beginning. In addition, any certificates or ratings are a nice feature on your home page. For this reason we have the connection to Trusted Shops for you, where you can get a certificate that you can embed. But also without a third party involved you can do after-sales marketing and send out emails after receiving orders, asking your customers for feedback and suggesting to like your Facebook page and recommend your store to their friends.


Easily possible Prepare such a mail template, but insert the name manually, this looks more personal than a "Dear customer". With good feedback, you can also simply ask the customer whether you can quote his rating on your landing page.

10. Use local events
Even if you don't own a stationary store, you should still make use of the regional bonus. You can do this at city festivals or markets with stalls where you present your products, hand out flyers and distribute samples so in order to promote your store in real life. Small trade shows can also be a way to showcase new products and get in touch with customers in person. You can also find out how your products are being accepted and who is interested in your offers the most. This information is extremely valuable for your further marketing measures.


Easily possible Check out the event calendars on the home page of your city and different communities in your area and call them to find out how much renting a stand would cost. So you can consider where you will be participating and prepare yourself, e.g. choose which products and decorations are appropriate for the event.


And despite all the tips, the following still applies: A number of sales just needs time. So don't put too much pressure on yourself, the first sales always need some time. But as soon as this hurdle is passed, sales usually increase exponentially. With this in mind, we would like to ask a question: How satisfied are you with the branchbob system? Would you recommend it to a friend? If so, let's go! If not, please send any feedback to support@branchbob.com.


Lisa Weber